FORM iPhone 11 6.5 Pro Max Soft Touch Case Black by Monoprice
FORM iPhone 11 6.5 Pro Max Soft Touch Case Black by Monoprice

The FORM™ Soft Touch Case is built using a triple layer construction with a strong polycarbonate shell that fully frames the side and volume buttons. Made from high-quality liquid silicone with a satiny soft-touch finish and a soft microfiber lining that protects your phone's original finish. These high quality materials and precise fitting make the FORM Soft Touch Case a protective and stylish accessory for your phone.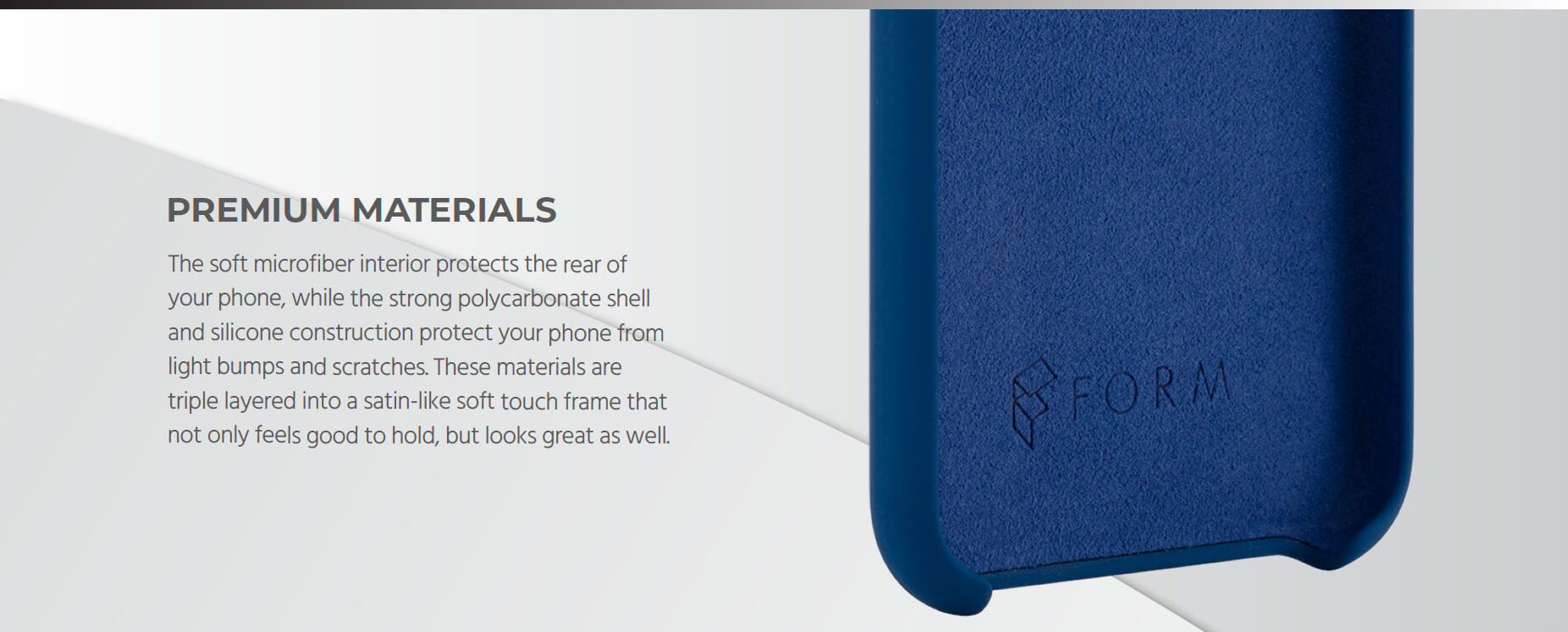 FORM™ and the FORM logos are trademarks of Monoprice Inc.
iPhone® is a trademark of Apple Inc., registered in the U.S. and other countries.
How long will it take for my order to arrive?
After the order has been placed, shipping takes about 3-4 business days.
How much do I have to pay for shipping?
Free shipping for orders from €20.
What are the returns policy?
You can return your items to us within 14 days without giving a reason. We expect the items to be in their original condition upon return.
How does the return work?
If you do not like an article, you can return it to us within 14 days of delivery. Please contact us at eusupport@monoprice.com to receive a return label. Please print the return label, stick it on the carefully sealed package and hand it over to your local post office. Please keep the document with the tracking number carefully.