Monolith K-BAS Bookshelf Speakers (Each) - Black With 13cm Woofer, Kinetic Bass Amplification System, 50 Watt For Studio & Home Theater by Monoprice

Enjoy great bass in a bookshelf space! The Monolith K-BĀS Reference Series Bookshelf Speakers utilize K-BĀS (Kinetic Bass Amplification System) technology to give you low bass extension that no other speaker at this size or in this price range can match. Featuring an impressive soundstage, pinpoint detail, and incredible articulation – all with bass you can feel - these speakers are perfect for apartment dwellers, audiophiles, or anyone that loves great sound!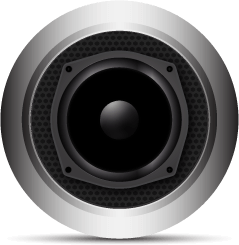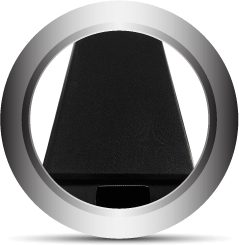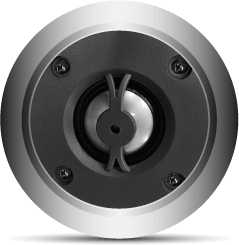 K-BĀS: The Kinetic Bass Amplification System utilizes a specially designed cabinet and port technology to produce incredibly powerful bass.
Style: While Monolith believes in function over form, there is nothing wrong with having speakers that look good, too. The simple yet elegant appearance of the semi-gloss, satin black finish is complemented by the black woofer cone and titanium dome tweeter. A black cloth speaker grill is also included.
Imaging: Utilizing a 1" titanium dome tweeter and a 5.25 polypropylene _ mica woofer, the Monolith K-BĀS Reference Series speaker places instruments and voices in an amazingly layered and precise soundstage. Spatial focus, depth, width, and accuracy are hallmarks of the design.
Kinetic Bass Amplification System (K-BĀS)
K-BĀS is shorthand for Kinetic Bass Amplification System. This loudspeaker technology makes it possible to accurately reproduce low frequency sounds, while utilizing a smaller cabinet and drivers. This passive system is compatible with all amplifiers and receivers.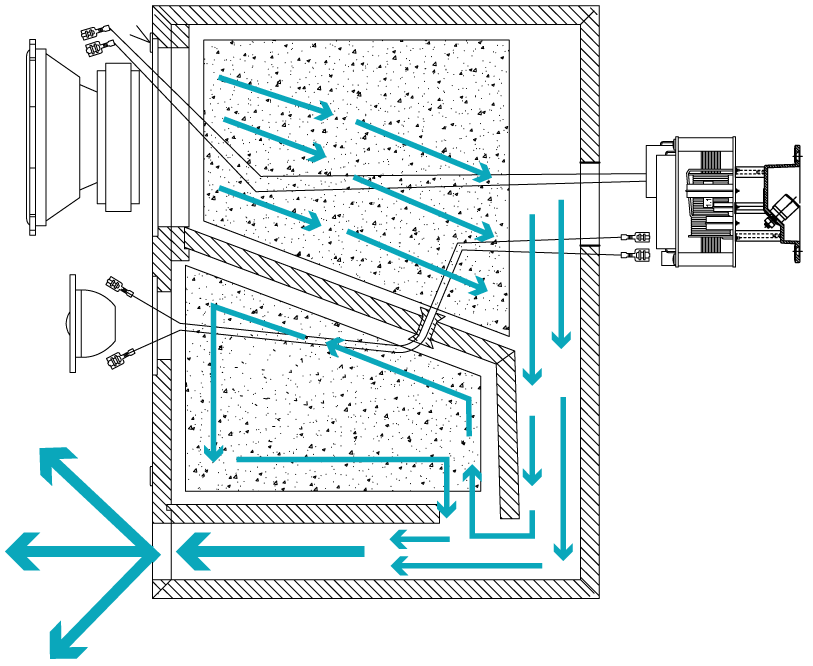 How K-BĀS Works
A unique cabinet design and a variety of existing speaker port technologies (acoustic suspension, bass reflex, and transmission line) have been combined in a way that simply defies belief! Low frequency sound waves travel through the internal cabinet into a specially designed chamber. This chamber amplifies the driver's backwave, significantly increasing the kinetic bass energy as the air is accelerated out of the vent. The result is that the frequency response is greatly enhanced and dynamic range is dramatically increased.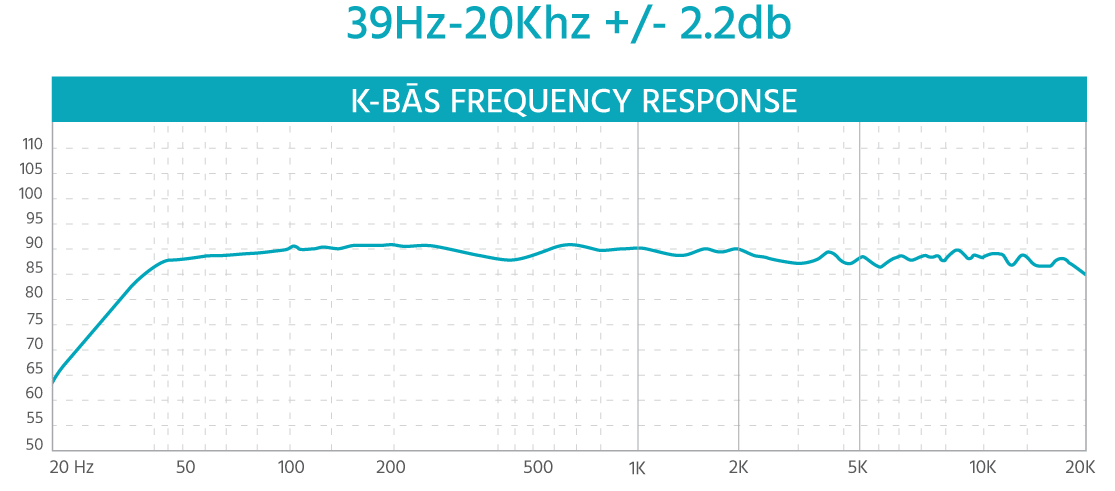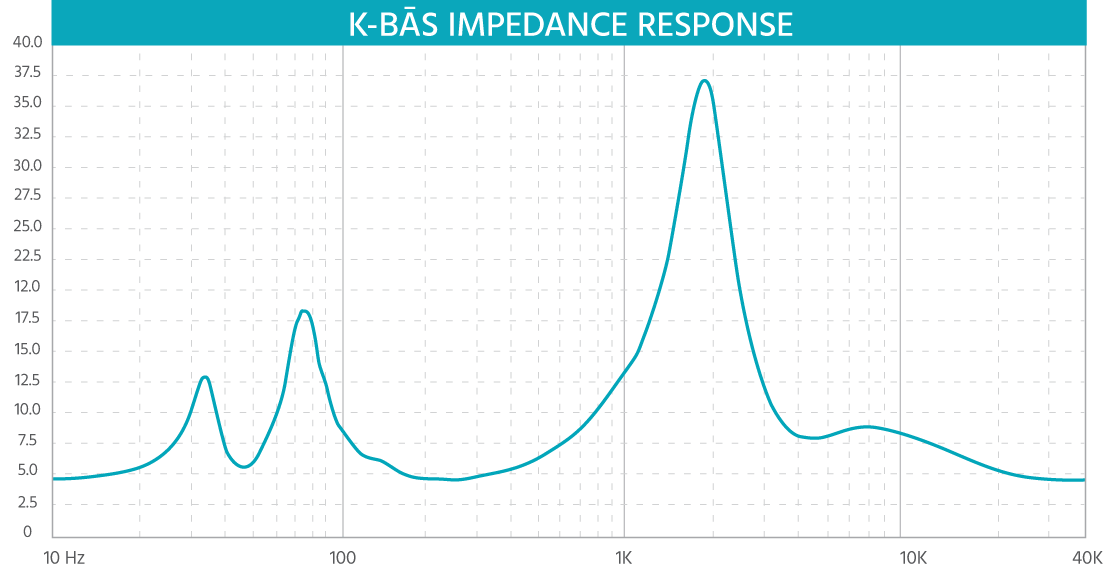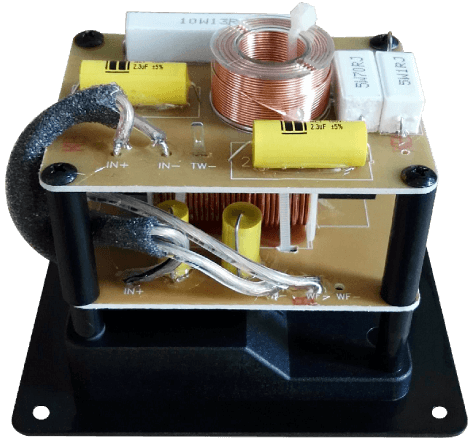 The Monolith K-BĀS reference speakers utilize low loss polyester capacitors in the signal path to ensure a fast rise time. The woofer and tweeter circuits are assembled on separate boards with components arranged to minimize or completely eliminate crosstalk. Chokes are wound using large diameter wire, so these components will not add any coloration to the source. The woofer inductor uses the highest grade core material to eliminate any chance of saturation within the rated power range or hysteresis, which would color the input material.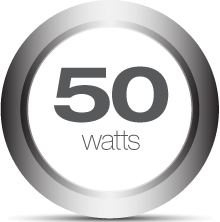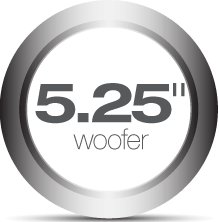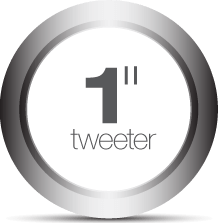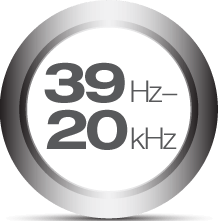 50 Watts RMS, 150 Watts Peak
5.25" Polypropylene + Mica Cone Woofer
1" Liquid-Cooled Titanium Dome Tweeter
39Hz-20kHz ±2.2db Frequency Response
Semi-Gloss Finish
8 Ohms Impedance
87dB Sensitivity
Binding Post Terminals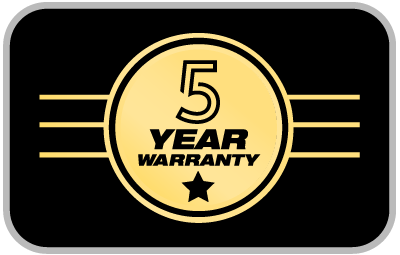 Warranty
Monoprice not only stands behind every product we sell with a 5 year replacement warranty, we offer a 30-day money back guarantee as well! If the product you purchase does not satisfy your needs, send it back for a full refund.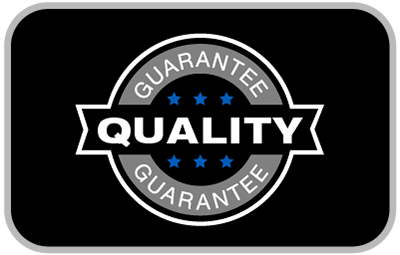 Quality at a Fair Price
Monoprice's rugged design and rigid quality control standards deliver high quality products at fair prices.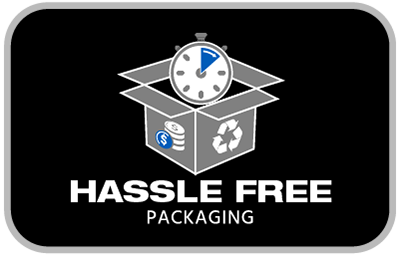 Hassle Free Packaging
Monoprice exists to bring simplicity, fairness, and confidence to technology choices. This product features recyclable packaging that is simple to open, cost effective, with minimal waste, and fully protective as it travels to you.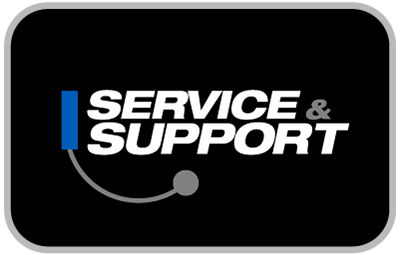 Service & Support
You're never on your own with Monoprice products! We have a full team of friendly and knowledgeable technicians available to answer your questions, both before and after the sale. Contact our technical support team for questions about our products, troubleshooting, or even suggestions for products to fit your particular needs. Not to be outdone, our friendly and helpful customer service team is here to make your ordering, delivery, and any possible returns a quick and painless operation, from start to finish!
How long will it take for my order to arrive?
After the order has been placed, shipping takes about 3-4 business days.
How much do I have to pay for shipping?
Free shipping for orders from €20.
What are the returns policy?
You can return your items to us within 14 days without giving a reason. We expect the items to be in their original condition upon return.
How does the return work?
If you do not like an article, you can return it to us within 14 days of delivery. Please contact us at eusupport@monoprice.com to receive a return label. Please print the return label, stick it on the carefully sealed package and hand it over to your local post office. Please keep the document with the tracking number carefully.