Monolith M350 In-Ear Planar Headphones | with 31 mm Planar Driver | In Ear Headphone for iPhone, Travel, Laptops, iPad
Monolith M350 In-Ear Planar Headphones | with 31 mm Planar Driver | In Ear Headphone for iPhone, Travel, Laptops, iPad
Product SKU:

139415

Category:

Audio Earphones Home Office Monolith
Planar drivers. Large soundstage. Small driver. The 31mm planar driver offers improved performance and a smoother frequency response. The M350 utilizes a dual side linear symmetry magnet structure and has fantastic bass response, low distortion, and a warm sound signature.
Open back design: A rarity in an IEM, the Monolith M350 features an open back design. The M350 provides a holographic listening experience. It's as if you're in the middle of a live performance, instead of being closed off from the world.
Easy to drive: Although all headphones sound better with a headphone amplifier, the M350 has been designed with a lower impedance than most, making them easy to drive from most mobile phones, tablets, laptops, or video game controllers.
Built-in ear hooks: The M350 features swiveling ear hooks that are ergonomically designed to make wearing them comfortable, secure, and easy.
Produces a detailed aural landscape and resolves all the sonic detail from the best recordings.

The Monolith™ M350 In-Ear Planar Headphones are the perfect way to experience your music collection. Featuring a newly designed 31mm planar driver, the M350 produces a detailed aural landscape and resolves all the sonic detail from the best recordings. The spectacular imaging, low distortion, and perfectly balanced sound make the Monolith M350 a true audiophile listening experience.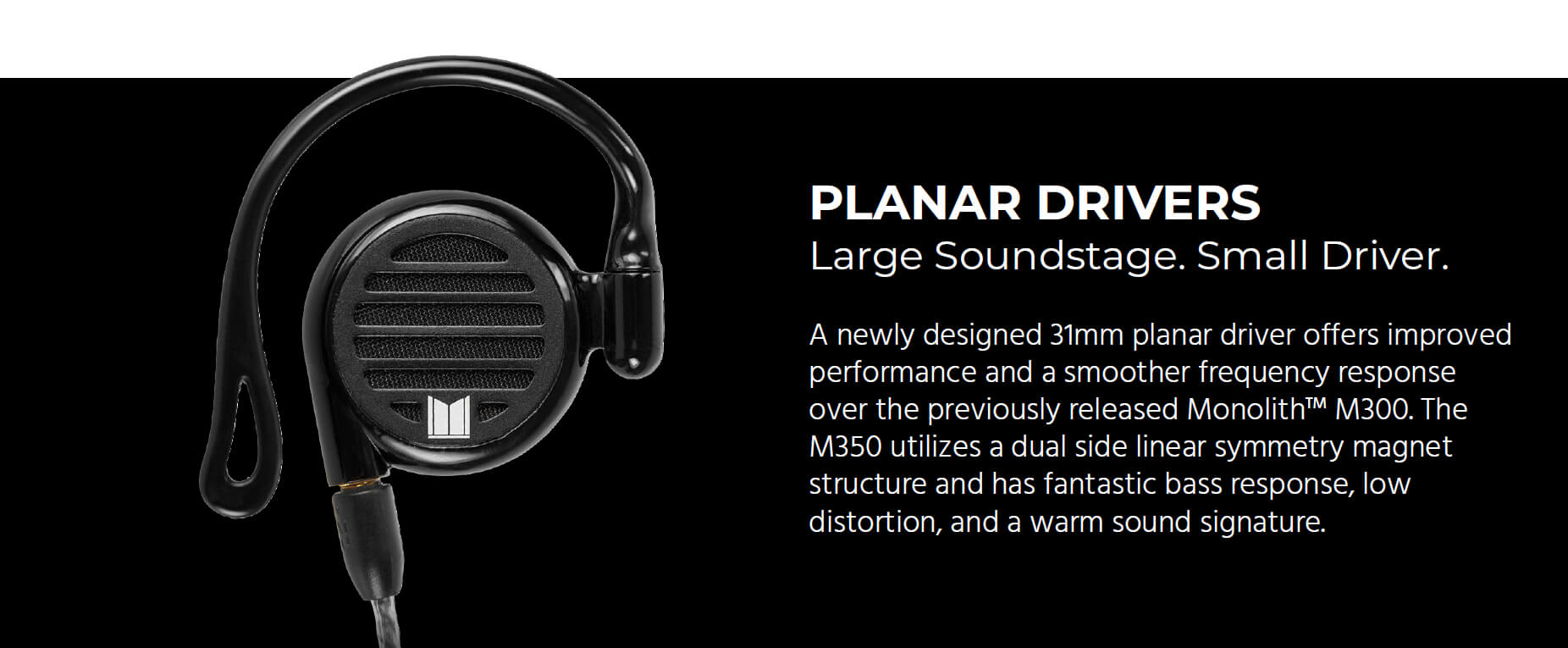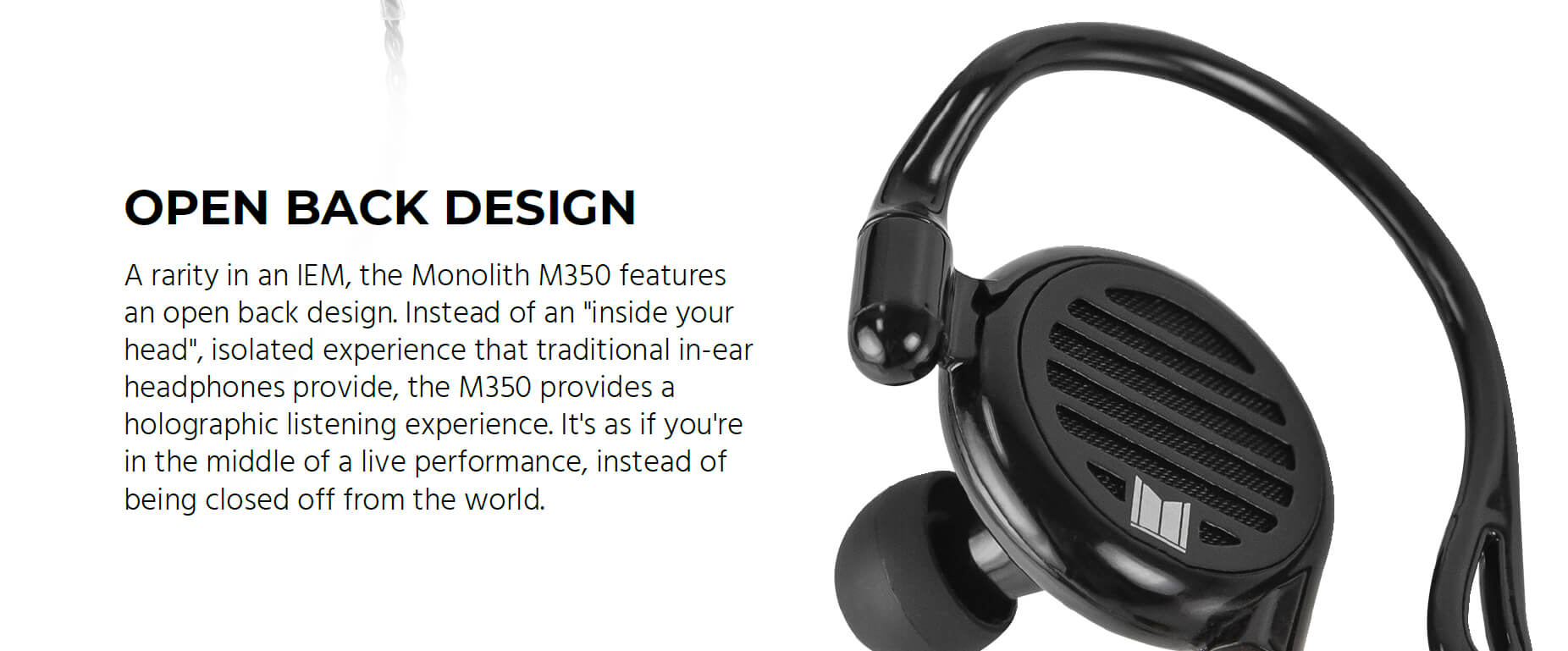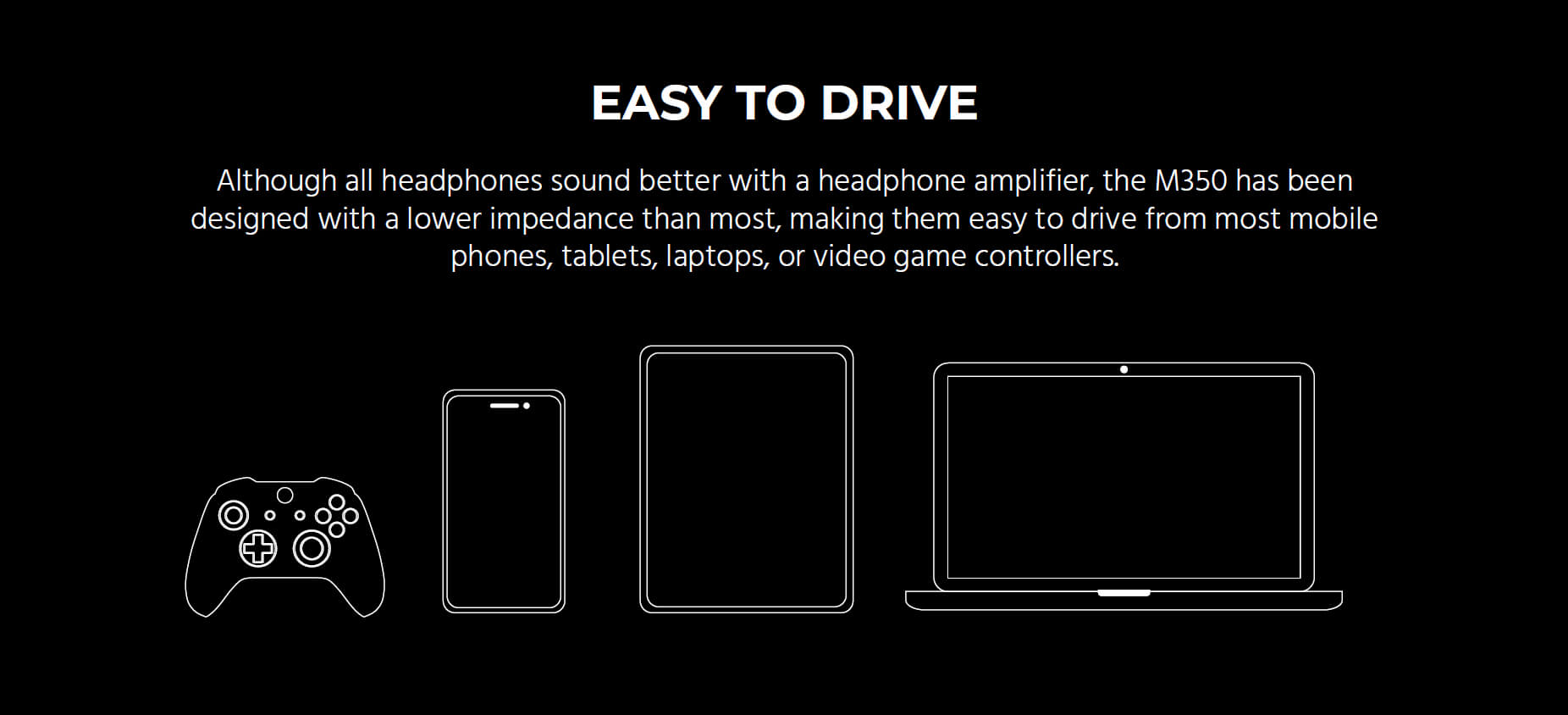 Monolith™ and the Monolith logo are trademarks of Monoprice Inc.
Updated Jan 11, 2021
How long will it take for my order to arrive?
After the order has been placed, shipping takes about 5-7 business days. Our warehouse is located in the Netherlands.
How much do I have to pay for shipping?
The shipping is free for all orders in the EU. For deliveries to countries outside of the EU shipping costs may apply.
What are the returns policy?
You can return your items to us for free within 14 days without giving a reason. We expect the items to be in their original condition upon return.
How does the return work?
If you do not like an article, you can return it to us within 14 days of delivery. Please contact us at eusupport@monoprice.com to receive a free return label. Please print the return label, stick it on the carefully sealed package and hand it over to your local post office. Please keep the document with the tracking number carefully.