DynamicView™ 8K Ultra High Speed HDMI® Cables are the next generation of HDMI cables. Supporting resolutions up to 8K@60Hz and 48Gbps bandwidth, this future proofed cable just might be the last HDMI cable you'll ever need. DynamicView 8K Ultra enables the 8K and 4K resolutions with higher refresh rates, meaning sharper high speed content. DynamicView supports Dynamic HDR, meaning content will be able to take advantage of HDR's expanded contrast ranges, brightness levels, and heightened levels of detail, optimized on a scene‑by‑scene or even a frame‑by‑frame basis. This cable complies with the HDMI 2.1 standard, which makes it compatible with the latest hardware, including the PlayStation® 5, PlayStation® 5 Digital Edition, Xbox Series X™, and Xbox Series S™.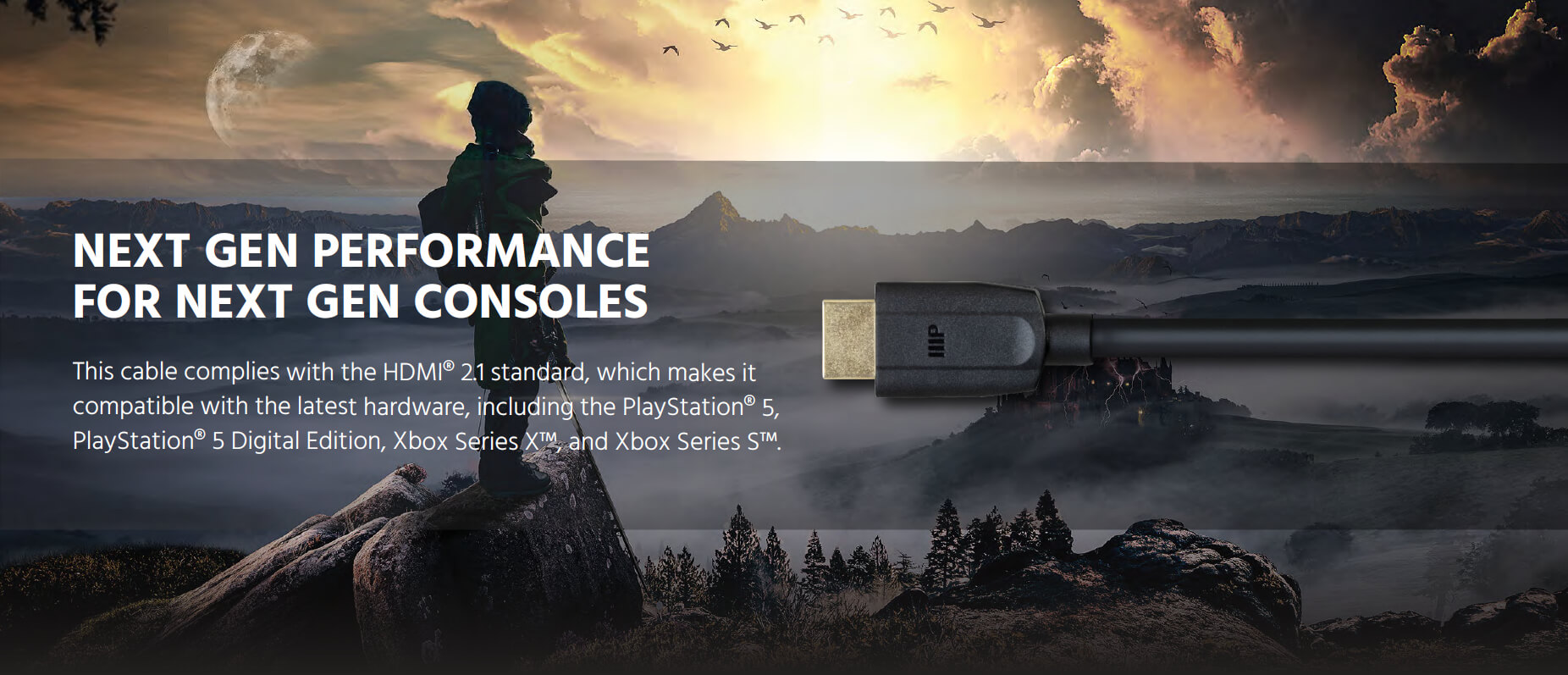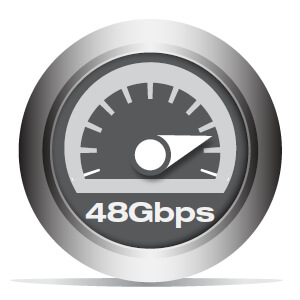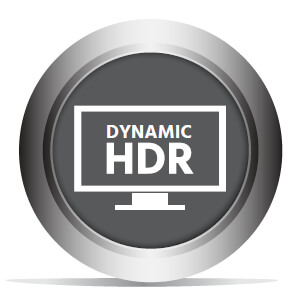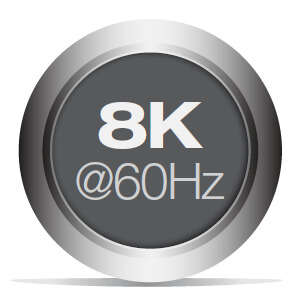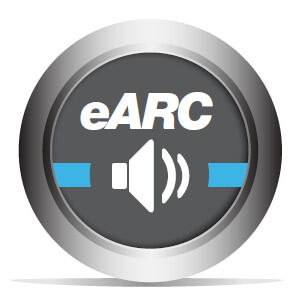 eARC (Enhanced Audio Return Channel)
48Gbps Bandwidth: These cables are guaranteed to carry bandwidth intensive loads and guaranteed to prevent handshake issues, snow, etc. Perceived hardware issues can be solved by fully supporting high‑bandwidth dependent features, such as Dynamic HDR, Dolby Vision™, Dolby Atmos®, and DTS X®.
Dynamic HDR: Dynamic HDR ensures every moment of a video is displayed at its ideal values for depth, detail, brightness, contrast, and wider color gamuts, optimized on a scene‑by‑scene or even a frame‑by‑frame basis.
Supports 8K@60Hz: 8K@60Hz resolution means a more immersive viewing experience with sharper high speed content. The resulting ultra fast and sharp images are great for sports, high performance gaming, and VR.
eARC (Enhanced Audio Return Channel): eARC supports the most advanced audio formats, such as object‑based audio, which provides an immersive multidimensional experience. The enhanced audio detail and depth can position audio events from movie soundtracks in 3D space.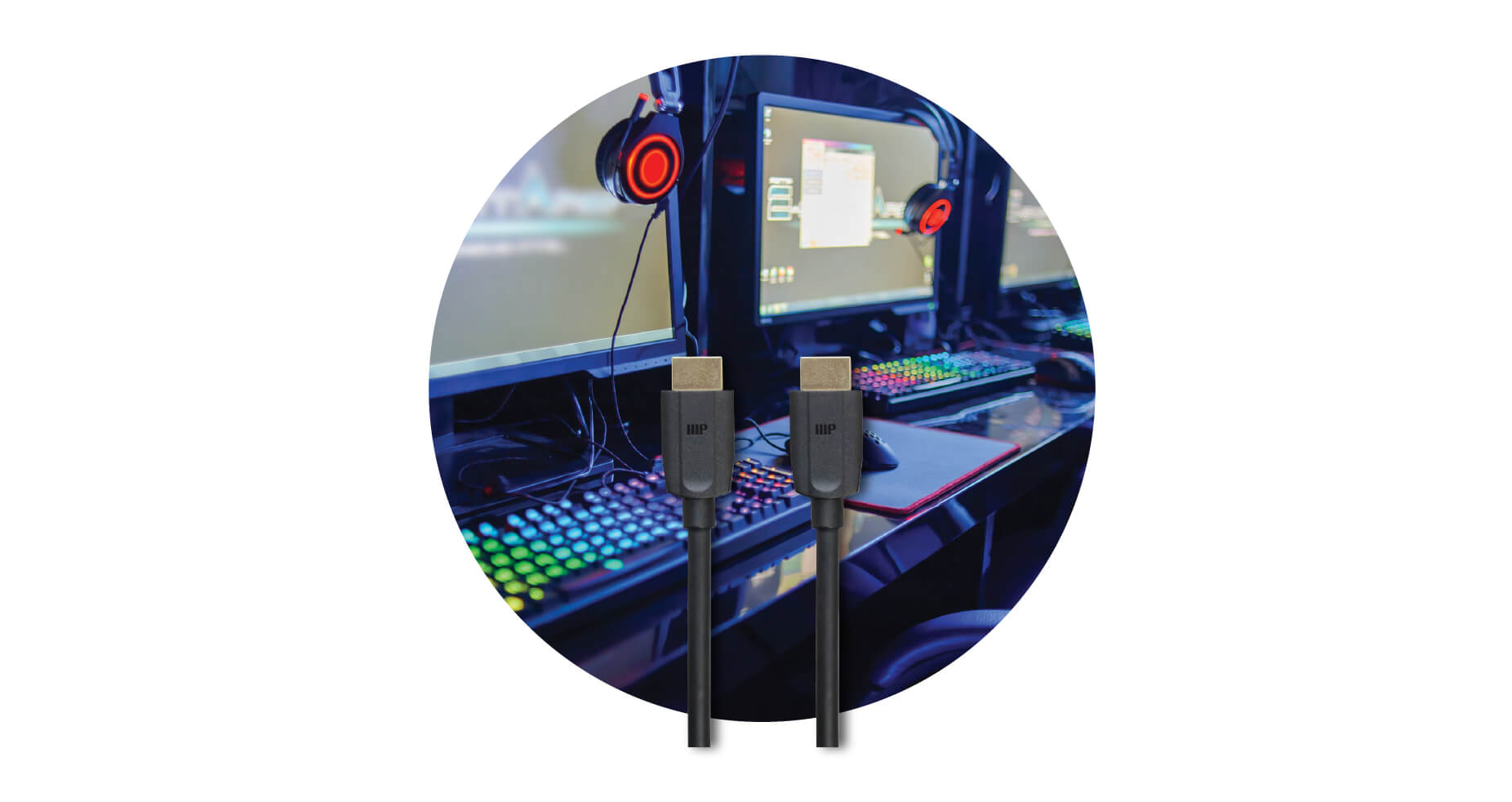 48Gbps, 8K@60Hz, Dynamic HDR, eARC
The high bandwidth and extended video resolution allows your equipment to support the most advanced extreme gaming features, including support for AMD® FreeSync™ on the PlayStation® 4 Pro, Xbox Series X™, and Xbox Series S™ consoles.
Lengths: 1.5, 3, 6, and 8 feet
---

Supports all HDMI® resolutions up to 10K, including 3D and Multiview video
Supports Dynamic HDR (High Dynamic Range) for brighter, deeper, and more lifelike colors
Supports extended CEC (Consumer Electronics Control) commands and functions, the HDMI Ethernet Channel, and the eARC (Enhanced Audio Return Channel) features
Supports AMD® FreeSync™ on the PlayStation® 4 Pro, Xbox Series X™, and Xbox Series S™ consoles
Supports SA‑CD, DVD‑Audio, DTS‑HD Master Audio™, Dolby TrueHD™, and other high‑definition audio standards
Supports the 21:9 cinema aspect ratio
Supports up to 32 audio channels and a 1536 kHz audio sampling rate
Supports Deep Color with up to 16‑bits per channel, including Sony's x.v.Color™ standard
Supports simultaneous delivery of dual video streams to multiple users on the same screen
Supports Game Mode VRR and produces a more fluid and better detailed gameplay experience
Buy with confidence with Monoprice's Lifetime Warranty on all cables
How long will it take for my order to arrive?
After the order has been placed, shipping takes about 5-7 business days. Our warehouse is located in the Netherlands.
How much do I have to pay for shipping?
Shipping costs to Finland, Greece, Ireland, Portugal, Spain, Sweden, Austria, Belgium, Bulgaria, Croatia, Czechia, Denmark, Estonia, Hungary, Italy, Latvia, Liechtenstein, Lithuania, Luxembourg, Monaco, Netherlands, Poland, Romania, Slovakia, Slovenia, Andorra, San Marino, Vatican City, France:
Orders above 30€: Free Shipping
Orders below 30€: 3,79€
For deliveries to Cyprus, Malta, Norway, Switzerland, shipping costs vary by weight:
10kg – 4.99 kg: 7,68 €
5kg – 9.99 kg: 8,79€
10kg – 19.99 kg: 11,33€
20kg – 29.99 kg: 11,67€
30kg – 39.99 kg: 19,91€
What are the returns policy?
You can return your items to us for free within 30 days without giving a reason. 
How does the return work?
If you do not like an article, you can return it to us within 30 days of delivery. Please contact us at eusupport@monoprice.com to receive a free return label. Please print the return label, stick it on the carefully sealed package and hand it over to your local post office. Please keep the document with the tracking number carefully.