Maker Ultimate 2 3D Printer by Monoprice
Maker Ultimate 2 3D Printer by Monoprice

The Ultimate 2 3D Printer includes a host of features that makes it easier than ever to get perfect 3D prints with a minimum of hassle. The full enclosure helps maintain internal temperatures, ensuring that drafts, air conditioning, and other environmental factors have no effect on the print and making it easier to work with materials like ASA and ABS without fear of warping. The enclosure is lit internally with LED lights, allowing to you monitor the print without the need for a flashlight or other spot lighting. The removable glass build plate provides the flattest surface possible, while the underlying aluminum plate allows the printer to use its built-in inductive sensor for auto leveling. All in all, the Ultimate 2's advanced features and ease-of-use makes it the perfect 3D printer for personal, professional, and educational applications.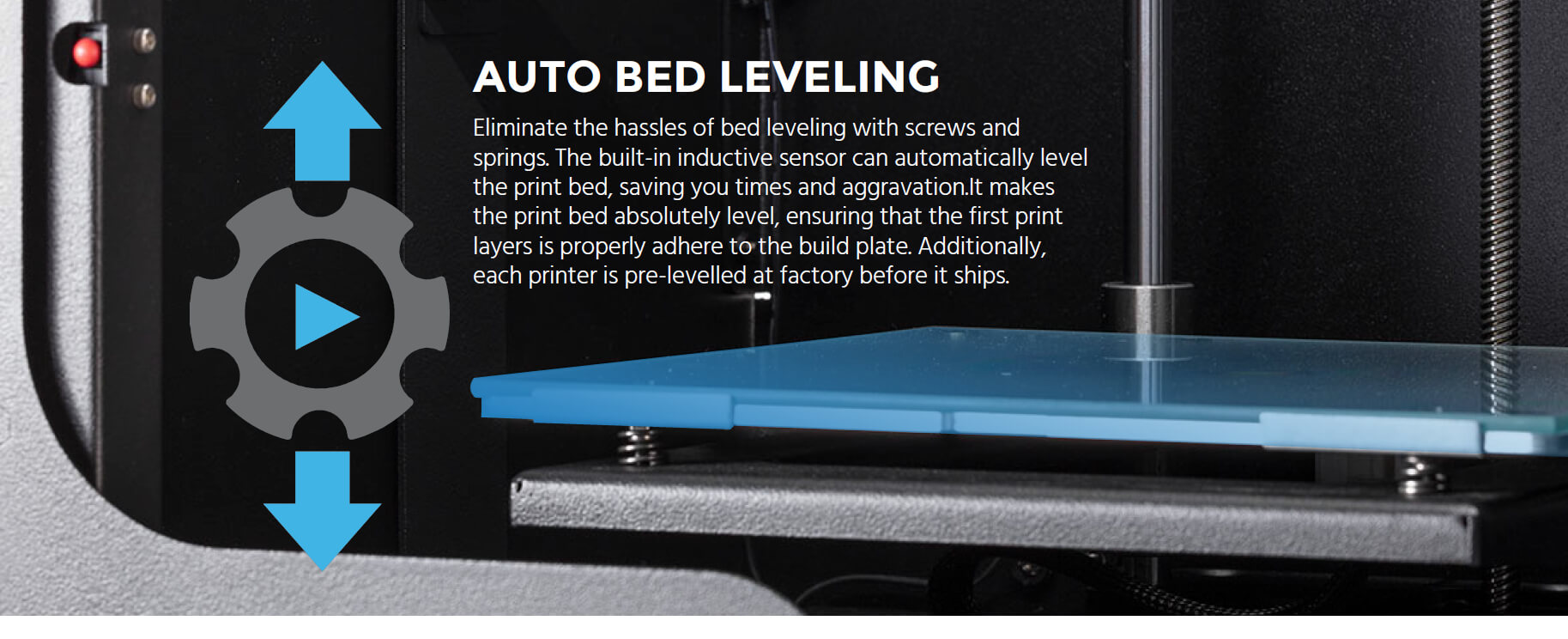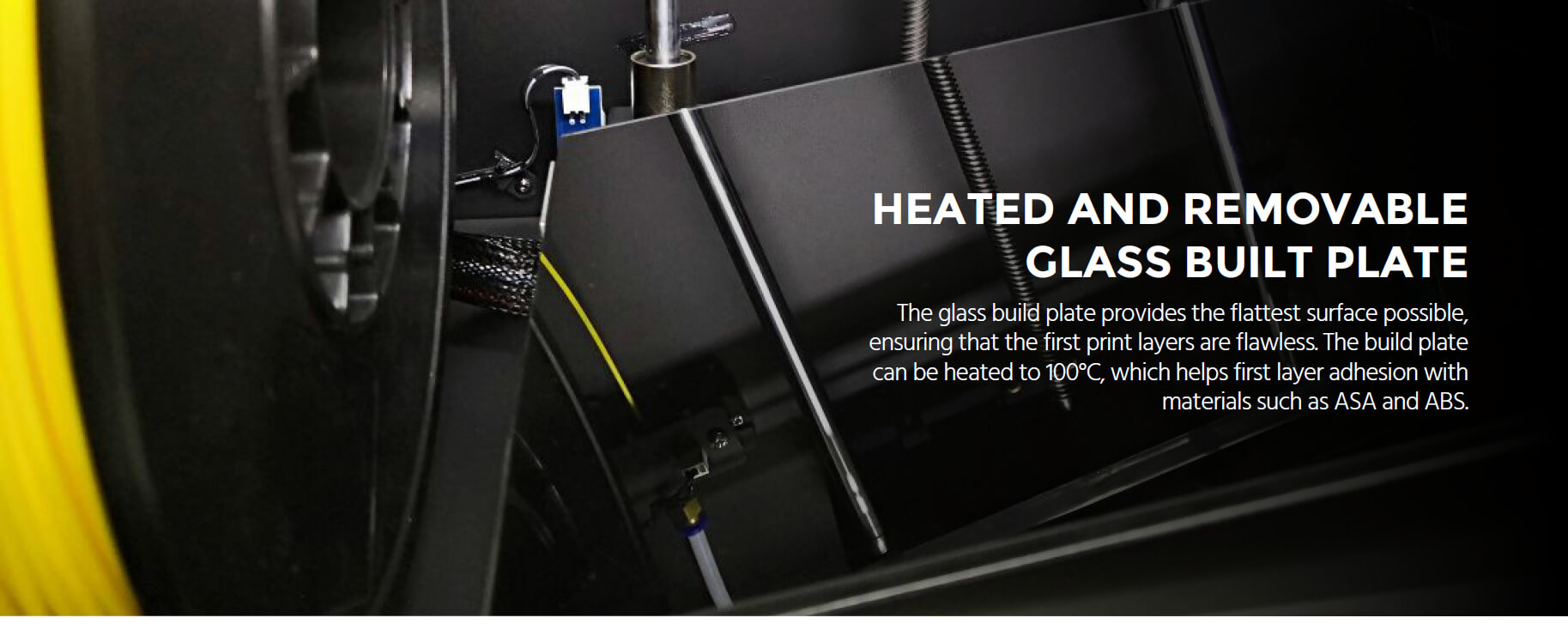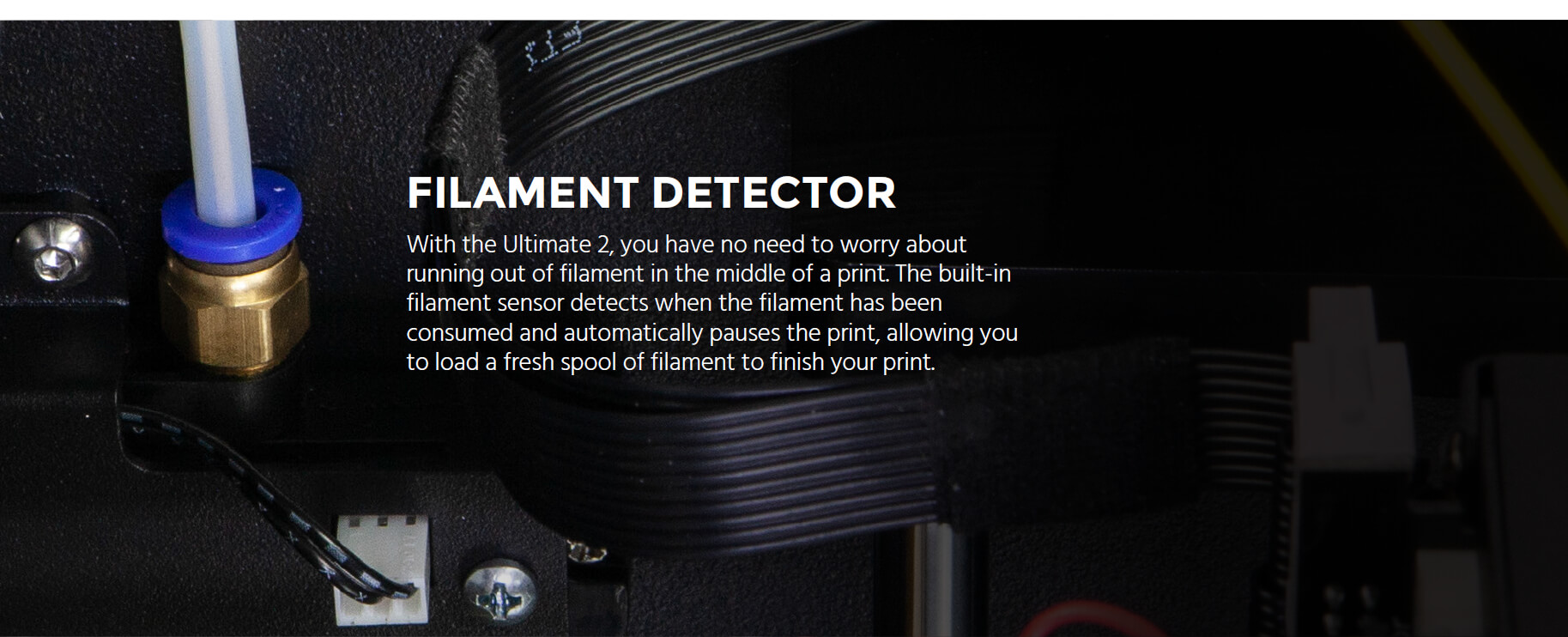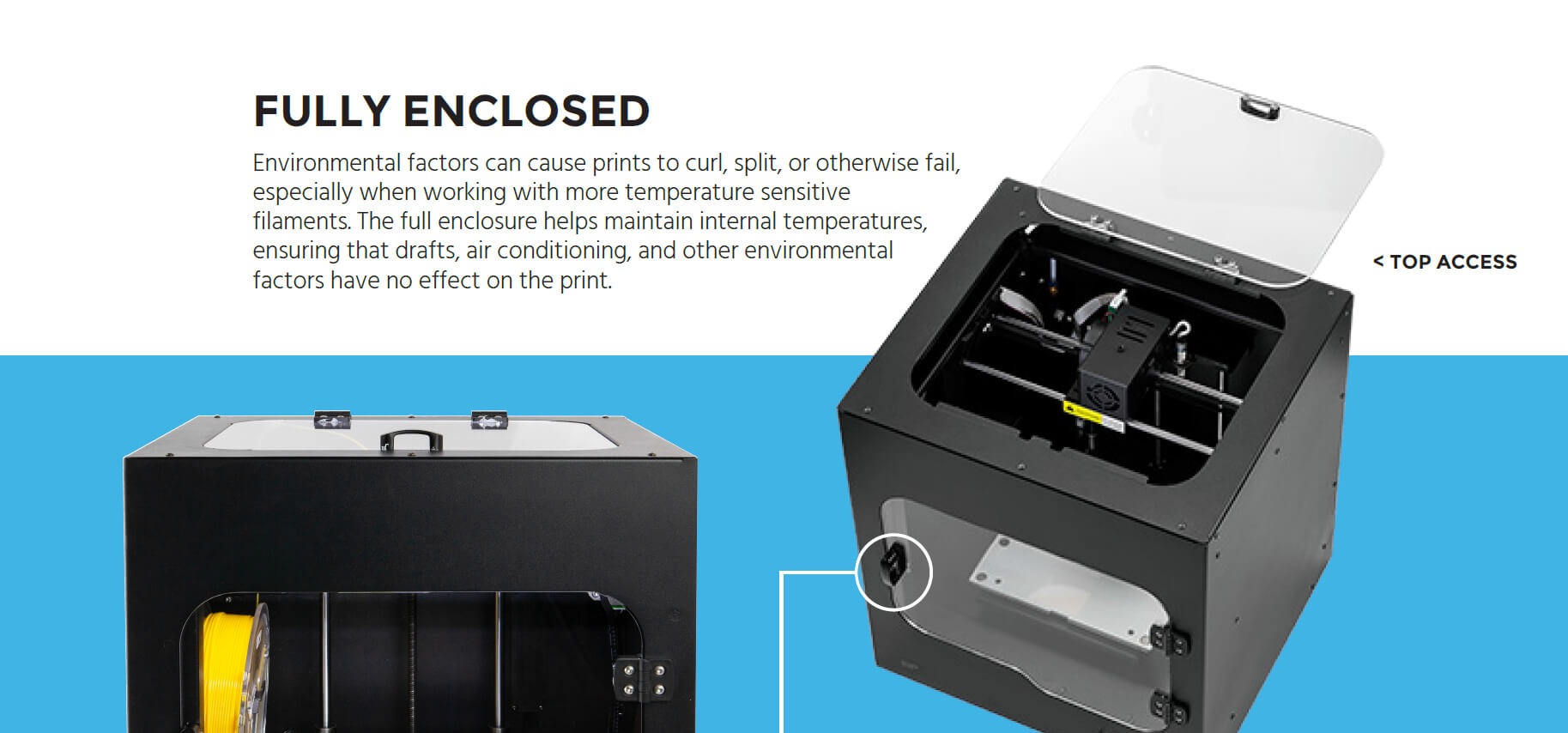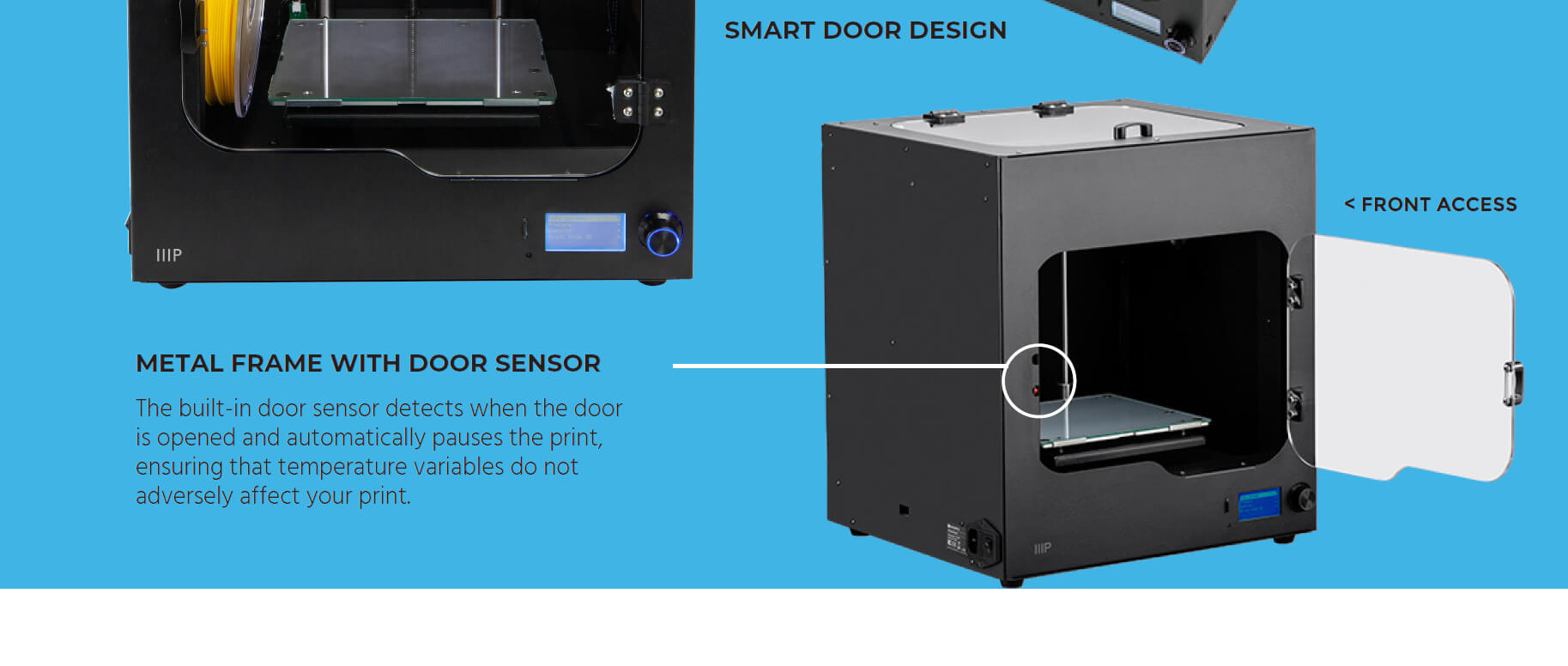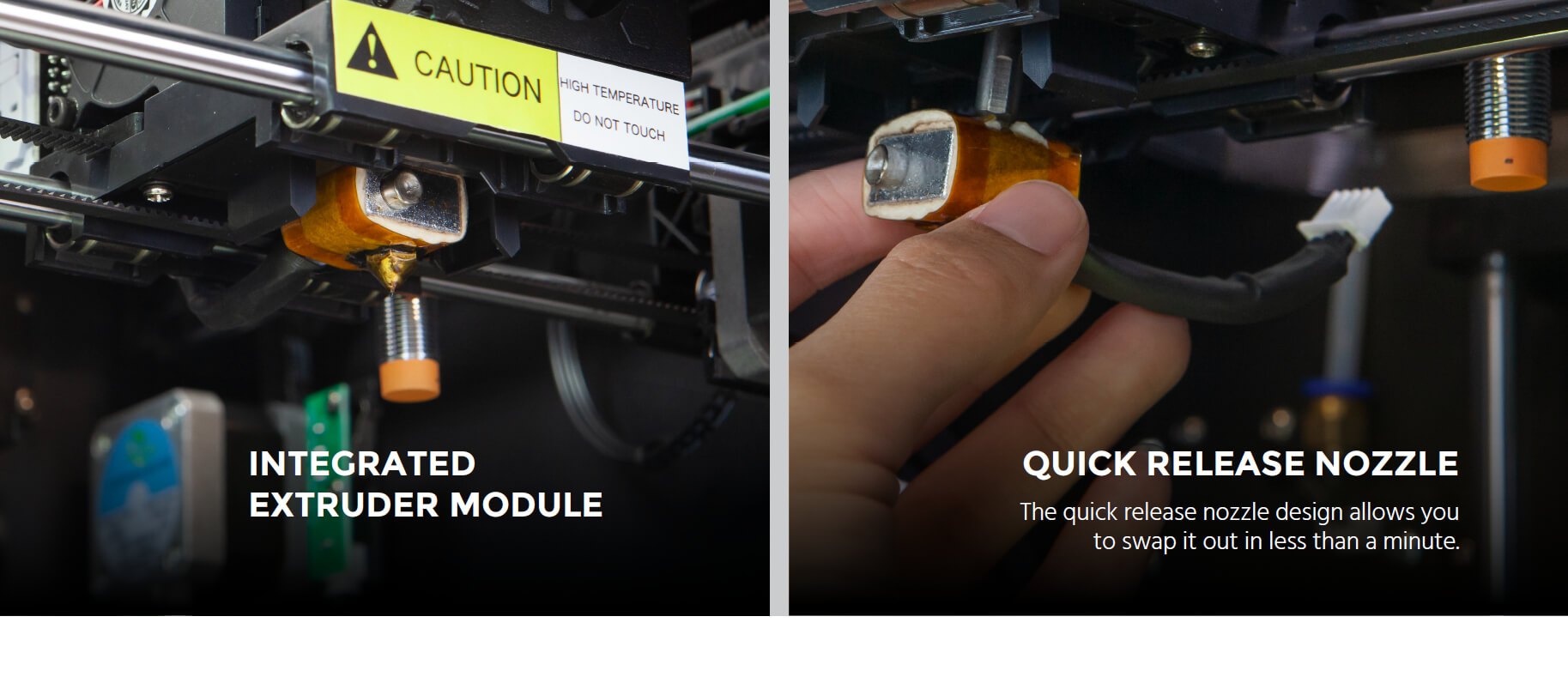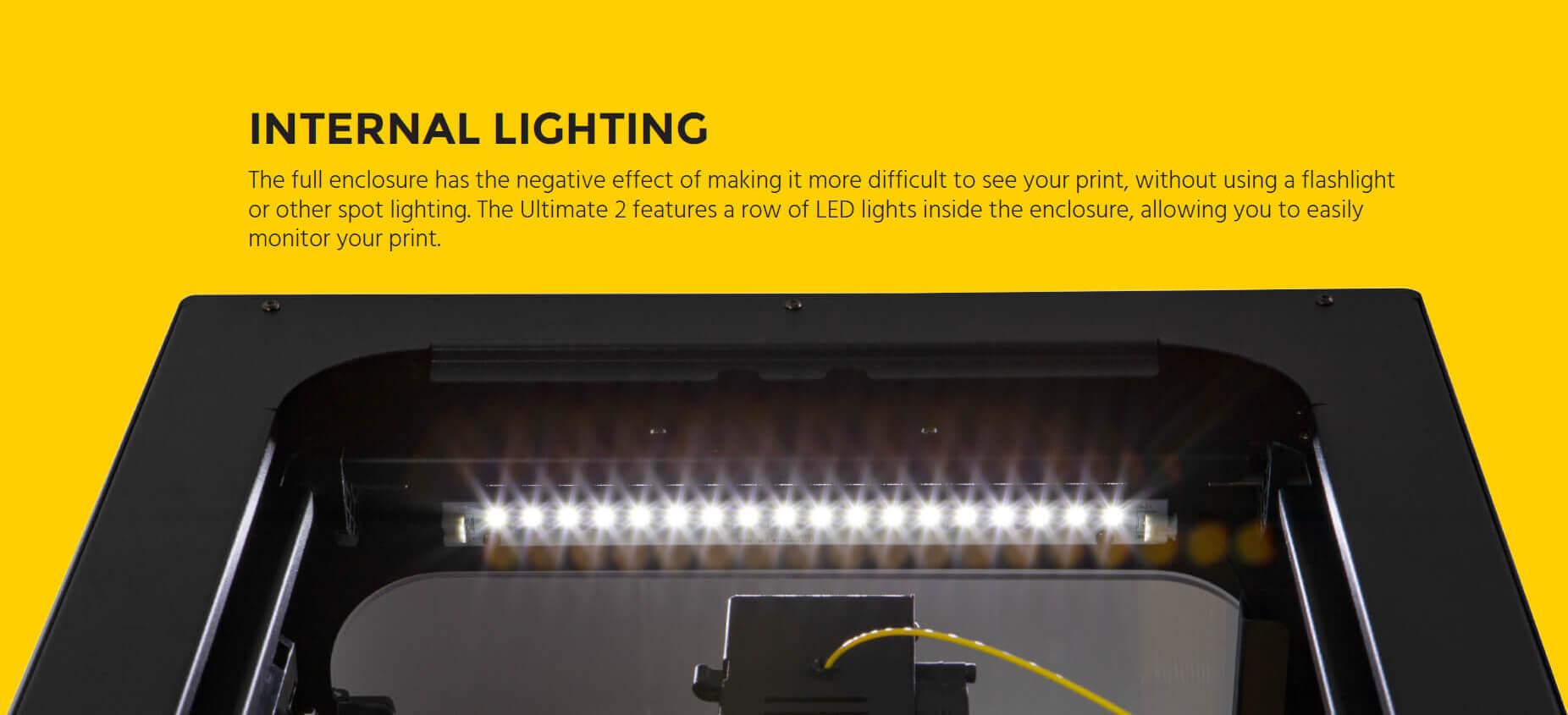 What's in the box
1x 3D printer
1x 500g spool of PLA filament
1x Filament holder
1x 8GB microSD™ card
1x microSD™ card reader
1x Metal scraper
1x USB cable
1x Switch cable
1x Motor cable
1x Set of Allen keys
1x Roll yellow tape
1x Spanner
1x Stick of water washable glue
1x US power cord
1x UK power cord
1x EU power cord
1x User's manual
5x User's manuals (English, French, German, Italian, and Spanish)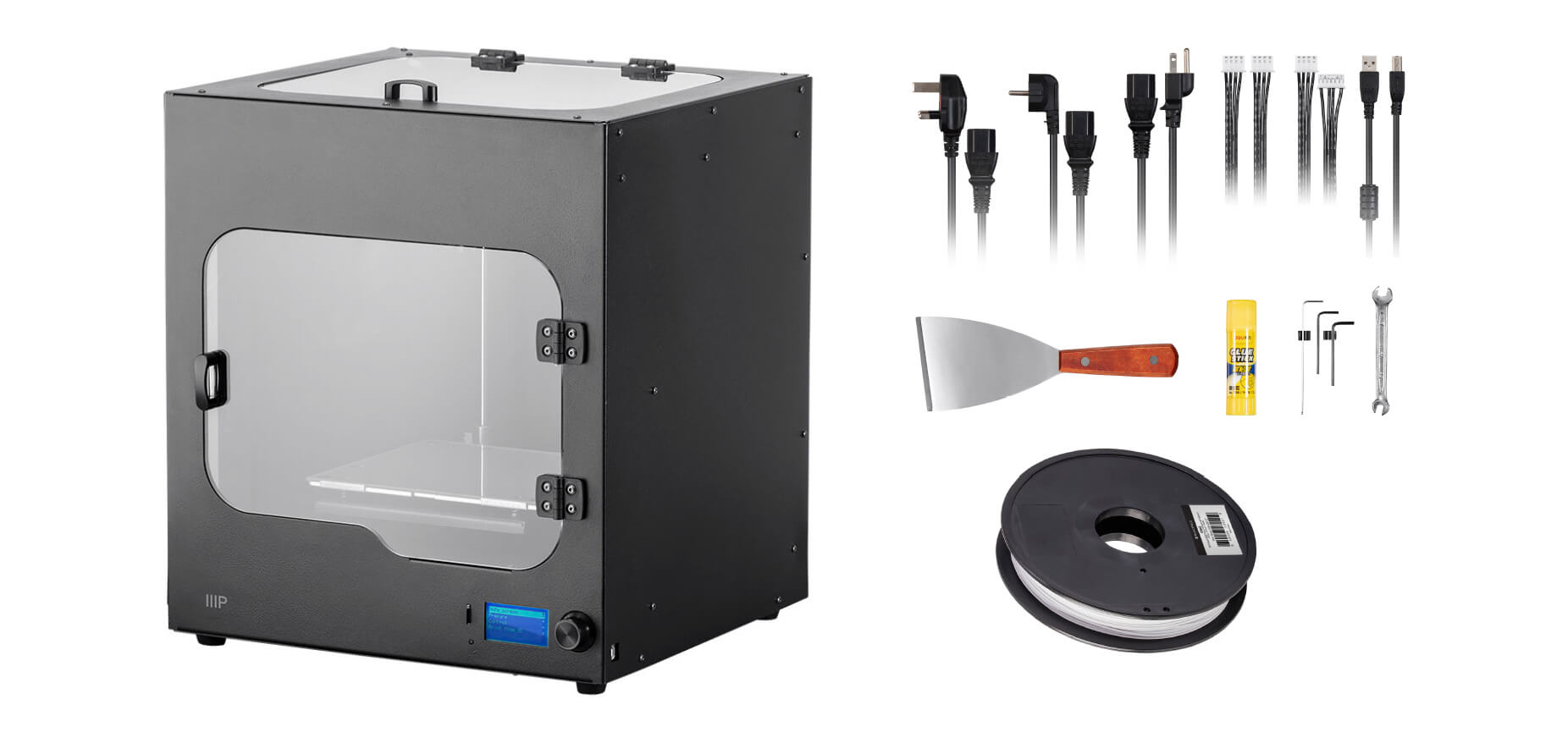 Support Files:
microSD™ is a trademark of SD-3C, LLC.
Microsoft® and Windows® are either registered trademarks or trademarks of Microsoft Corporation in the United States and/or other countries.
Mac® and OS X® are trademarks of Apple Inc., registered in the U.S. and other countries.
Updated Jun 3, 2019
Model
36045
Maximum Printing Area
7.9" x 5.9" x 5.9" (200 x 150 x 150 mm)
Filament Diameter
1.75mm
Nozzle Diameter
0.4mm
Maximum Nozzle Temperature
250°C
Maximum Build Plate Temperature
100°C
Printing Speed
20 ~ 150 mm/sec
Positioning Accuracy
XY Axis: 0.011mm
Z Axis: 0.0025mm
Supported Filament Types
ABS, PLA, PLA Pro, TPU, TPE, PET, Metal fill, Wood fill, etc.
Supported Software
Wiibuilder, Cura, Simplify3D, Slic3r, Kisslicer
Supported File Formats
.STL, .gcode, .OBJ
Print Interface
USB, microSD™ card
Supported Operating Systems
Microsoft® Windows®, Mac® OS X®
Input Power
24 VDC, 10A
AC Adapter Input Power
100 ~ 240 VAC, 50/60 Hz
Maximum Power Consumption
200 watts
Dimensions
15.0" x 13.4" x 16.5" (380 x 340 x 420 mm)
Weight
33.1 lbs. (15kg)
How long will it take for my order to arrive?
After the order has been placed, shipping takes about 3-4 business days.
How much do I have to pay for shipping?
Free shipping for orders from €20.
What are the returns policy?
You can return your items to us within 14 days without giving a reason. We expect the items to be in their original condition upon return.
How does the return work?
If you do not like an article, you can return it to us within 14 days of delivery. Please contact us at eusupport@monoprice.com to receive a return label. Please print the return label, stick it on the carefully sealed package and hand it over to your local post office. Please keep the document with the tracking number carefully.