MP Mini Delta V2 3D Printer (EU/UK)
MP Mini Delta V2 3D Printer (EU/UK)
Product SKU:

124168

Category:

3D Printers 3D Printing Bestsellers
Auto Calibration: The delta design style continuously self-calibrates, so you will never have to struggle with bed leveling.
Ready to print out of the box. Prints up to 50 micron layer resolution. Can print from a computer using a wireless Wi-Fi® or physical USB connection, or offline with a microSD card
Durable: The steel frame and black anodized aluminum frame makes this printer extremely durable and capable of withstanding some serious abuse.
The print bed and extrusion nozzle heat to a wide range of temperatures, allowing you to print with different filament types from any manufacturer. Open source software, such as Cura or Repetier.
EU Plug, no adapter needed for use within European countries
Fully assembled: the mp mini delta 3D printer comes fully assembled, ready to print out of the box

Monoprice™
MINI DELTA V2
An update to the ever‑popular and best selling Mini Delta 3D Printer
---
The Mini Delta V2 is an update of the bestselling Mini Delta 3D Printer from Monoprice™, the world's best selling brand in 3D printing. We've gathered customer suggestions and feedback since the original Mini Delta's release and are proud to offer a printer designed with those customers in mind. The adaptive touchscreen makes it easier to navigate through the updated and simplified user interface. The updated auto leveling system makes starting a print much faster and simpler. The Wi‑Fi® setup is now just as simple as the rest of the printer. Thanks to quieter driver motors, the Mini Delta V2 operates at a whisper quiet 30dBA.
Use the on‑screen prompts and the PoloPrint Pro Wi‑Fi app to get started printing over Wi‑Fi in no time. The Mini Delta V2 still boasts the features that experienced users are comfortable with, while making them accessible to new users. USB Connections make for stable and fast prints, while slicing can be done using Cura or many other open source slicing software packages. The small and compact size of the Mini Delta V2, along with it's high‑level functionality and solid build quality, make it the perfect companion printer to larger and bulkier 3D printers.

GETTING STARTED WITH 3D PRINTING
HAS JUST GOTTEN EASIER
MODERN UPDATES | DURABLE | EASY TO USE | HIGH‑QUALITY PRINTS
PLA & ABS
Filament Supported
ø110 x 120 mm
Maximum Build Area
≥40 micron
Layer Resolution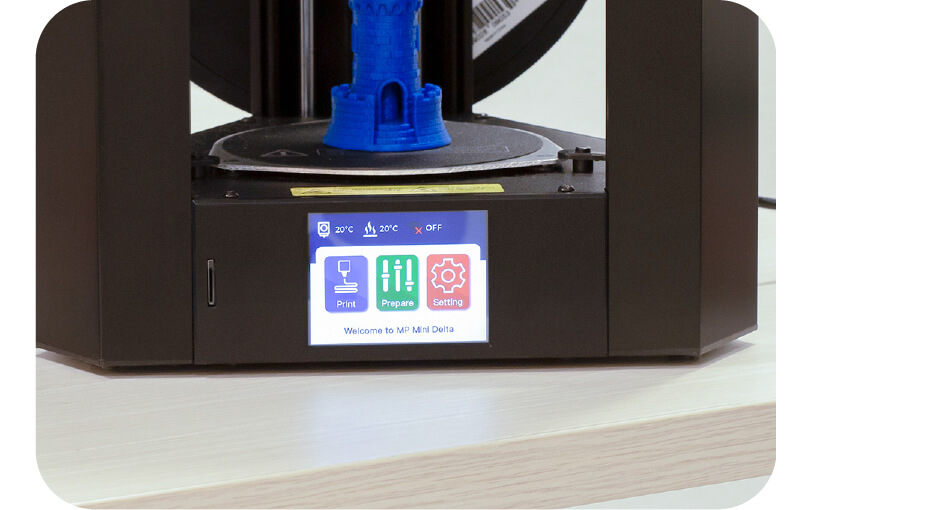 TOUCHSCREEN CONTROL.
UPDATED FIRMWARE AND UI.
You spoke and we listened. Larger icons, clear and concise instructions, and overall quality of life improvements make this 3D printer ideal for beginners and professionals alike.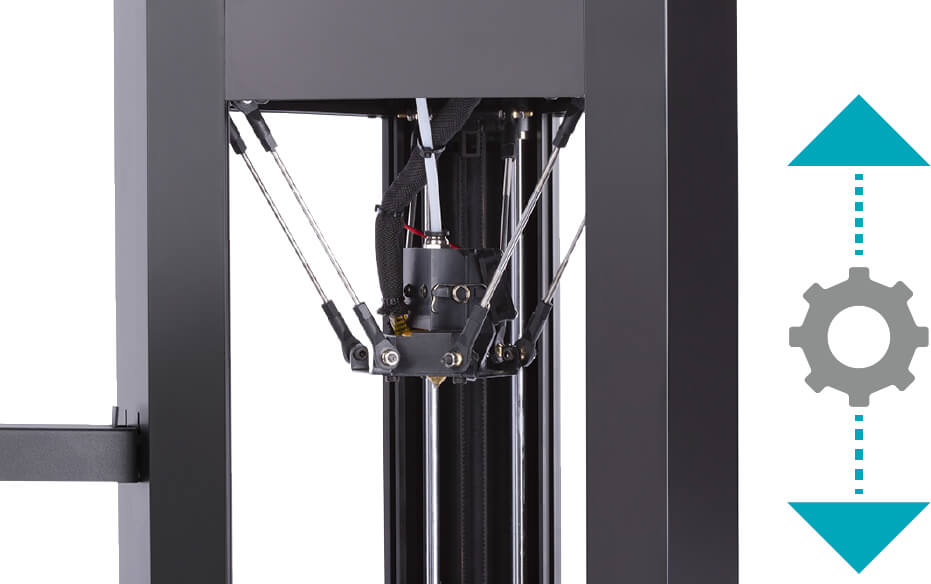 ADVANCED GCODE
AUTO LEVELING
The ideal auto leveling for delta style printers is also the industry standard and makes setting up that tricky first layer a breeze.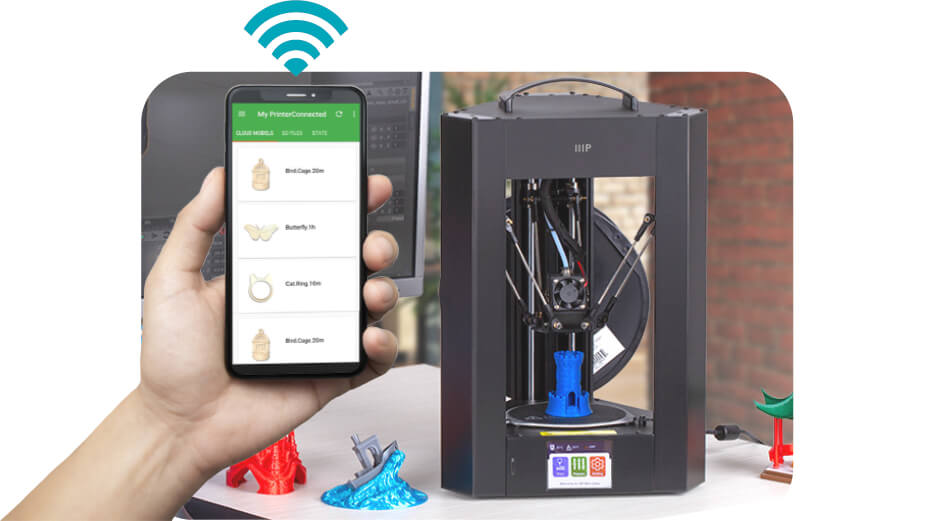 PoloPrint Pro Wi‑Fi®
CONNECTION
Connect to the printer over Wi‑Fi® using the updated PoloPrint Pro app for iOS® or Android™.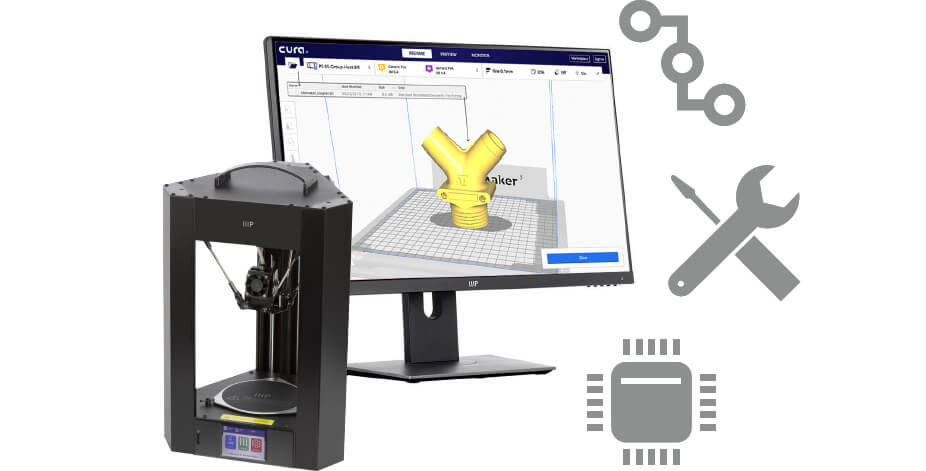 OPEN SOURCE FRIENDLY.
CURA COMPATIBILITY.
The industry standard firmware is great for people who want to tinker. The printer is compatible with Cura and many other open source 3D printing slicing software packages.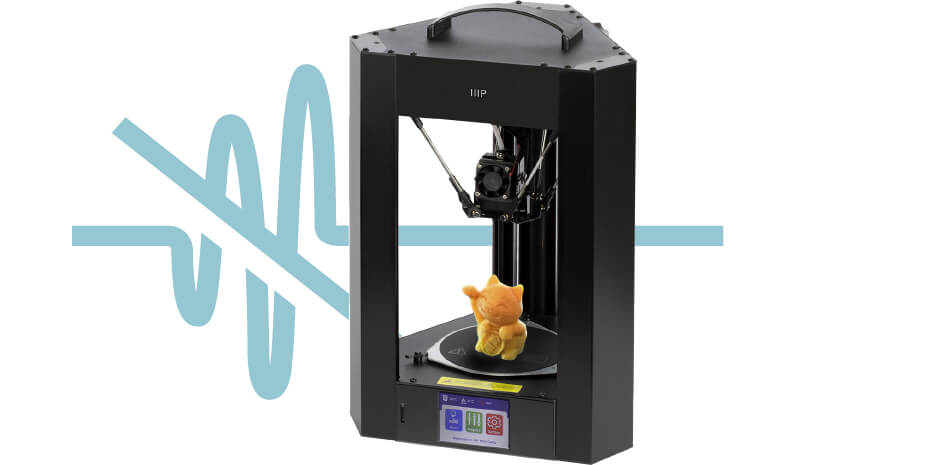 QUIET DRIVER MOTORS
Thanks to quieter driver motors, the Mini Delta V2 operates at a whisper quiet 30dBA, which is considerably quieter than the previous model.
| | | |
| --- | --- | --- |
| | | |
|   | Mini Delta V2 | Mini Delta |
| Heated Build Plate | Yes | Yes |
| Build Area | ø110 x 120mm | ø110 x 120mm |
| Resolution | 40‑200 microns | 50‑200 microns |
| Filament Diameter | 1.75mm | 1.75mm |
| Print Speed | Up to 170mm/sec | Up to 150mm/sec |
| Maximum Extruder Temperature | 180 ~ 260°C | 180 ~ 260°C |
| Software | Cura and many other open source slicers | Cura and many other open source slicers |
| Wireless Printing | PoloPrint Pro Wi‑Fi® App | No |
| Compatible Materials | PLA, PLA+, ABS | PLA, PLA+, ABS |
| Full Auto Leveling | Yes | No |
| Offset Adjustment | Yes | No |
| Auto Resume | Yes | No |
| Touchscreen | Yes | No |
| Low Operating Noise | Yes | No |
| On‑screen Model Preview | Yes | No |
| Downloadable Parameter Settings | Yes | No |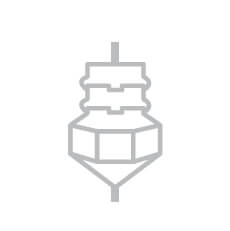 180~260°C
Extruder Nozzle
Temperature Range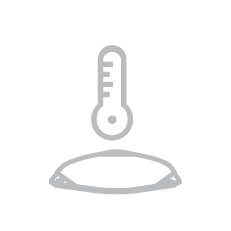 35~60°C
Build Plate
Temperature Range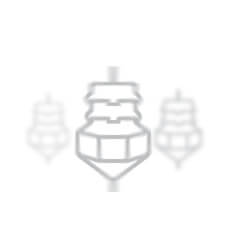 170mm/sec
Maximum
Print Speed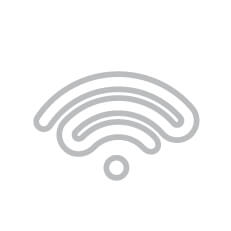 Wi‑Fi®
Wireless
Connectivity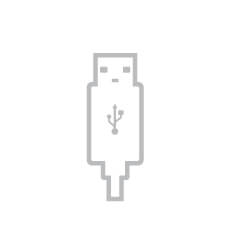 USB
USB
Connectivity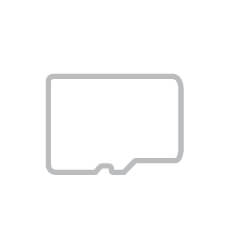 microSD™
Card
Connectivity
What's in the Box?
---
1x 3D Printer
1x Filament Holder
1x Plastic Scraper
1x USB Cable
1x microSD™ Card
1x Quick Install Guide
1x Touchscreen Stylus
1x Hex Wrench
1x Power Adapter
1x AC Power Cord
1x EU Plug
1x UK Plug
Support Files:
Monoprice™ and all Monoprice logos are trademarks of Monoprice Inc.
DuPont™ and Kapton® are trademarks or registered trademarks of E.I. du Pont de Nemours and Company or its affiliates.
Microsoft® and Windows® are either registered trademarks or trademarks of Microsoft Corporation in the United States and/or other countries.
Apple®, Mac®, OS X®, macOS®, App Store®, and the "Download on the App Store" logo are trademarks of Apple Inc., registered in the U.S. and other countries.
Wi‑Fi® and Wi‑Fi Alliance® are registered trademarks of Wi‑Fi Alliance.
microSD™ is a trademark of SD‑3C, LLC.
Google™, Android™, Google Play™, and the "Get It On Google Play" logo are trademarks of Google LLC.
Cisco® and IOS® are registered trademarks or trademarks of Cisco Systems, Inc. and/or its affiliates in the United States and certain other countries.
Facebook® is a registered trademark of Facebook, Inc.

How long will it take for my order to arrive?
After the order has been placed, shipping takes about 5-7 business days. Our warehouse is located in the Netherlands.
How much do I have to pay for shipping?
The shipping is free for all orders in the EU. For deliveries to countries outside of the EU shipping costs may apply.
What are the returns policy?
You can return your items to us for free within 14 days without giving a reason. We expect the items to be in their original condition upon return.
How does the return work?
If you do not like an article, you can return it to us within 14 days of delivery. Please contact us at eusupport@monoprice.com to receive a free return label. Please print the return label, stick it on the carefully sealed package and hand it over to your local post office. Please keep the document with the tracking number carefully.