Monoprice MP80 Aluminum In-Ear Earphone Balanced Armature Driver and Dynamic Driver with Three Tuning Nozzles
Monoprice MP80 Aluminum In-Ear Earphone Balanced Armature Driver and Dynamic Driver with Three Tuning Nozzles

The Monoprice™ MP80 In-Ear Earphones deliver extraordinary sonic fidelity in a stylish package. Utilizing balanced armatures and dynamic drivers enclosed in an aluminum housing, the MP80 delivers exceptional clarity and sonic detail, with deep bass and a smooth midrange. Tuning nozzles allow you to tailor the sound to your liking – you can go for accuracy or add a dash of extended bass or treble response.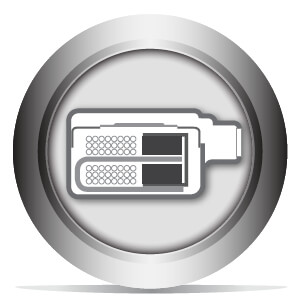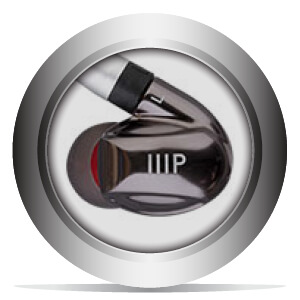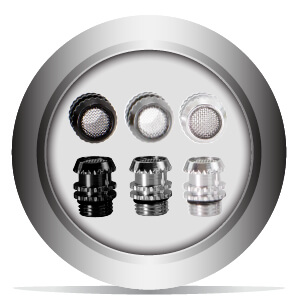 Balanced Armature: A balanced armature driver handles all the midrange and upper frequencies, while a dynamic driver handles all the low end bass. The drivers work in tandem to craft a detailed sonic landscape with exceptional imaging, linearity, and impact.
Aluminum Housing: The MP80 is encased in a lightweight, durable aluminum housing with an acoustic chamber that helps deliver an expansive soundstage and premium sonic fidelity. Crafted with CNC technology, the MP80 features a diamond cut finish for a quality appearance that complements the audio quality.
Tuning Nozzles: The MP80 comes with three pairs of tuning nozzles that can tailor the sound to your preference. The black nozzles offer a brighter sound signature, with a clean midrange and extended highs. The gunmetal nozzles deliver a more accurate frequency response, with slightly less aggressive highs and a wider sound field. Finally, the silver nozzles add deeper sub-bass for added punch and extension.
---
Tuning Nozzles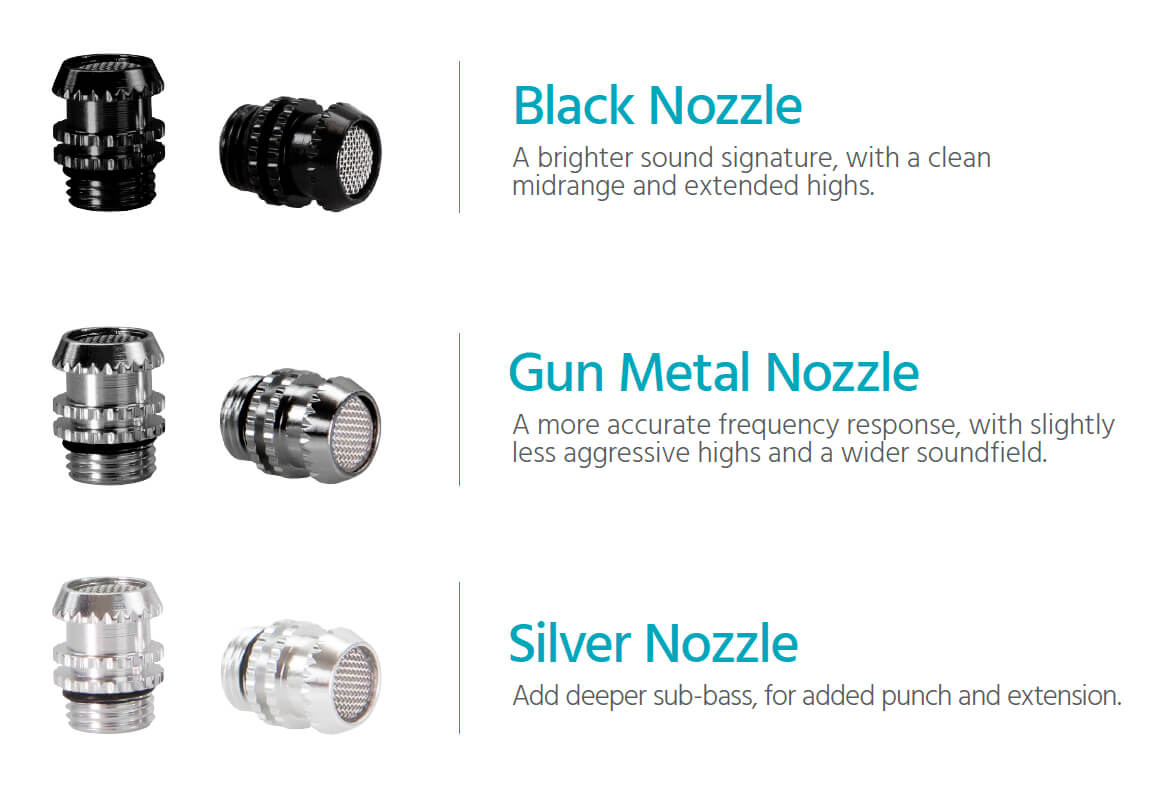 What's in the box?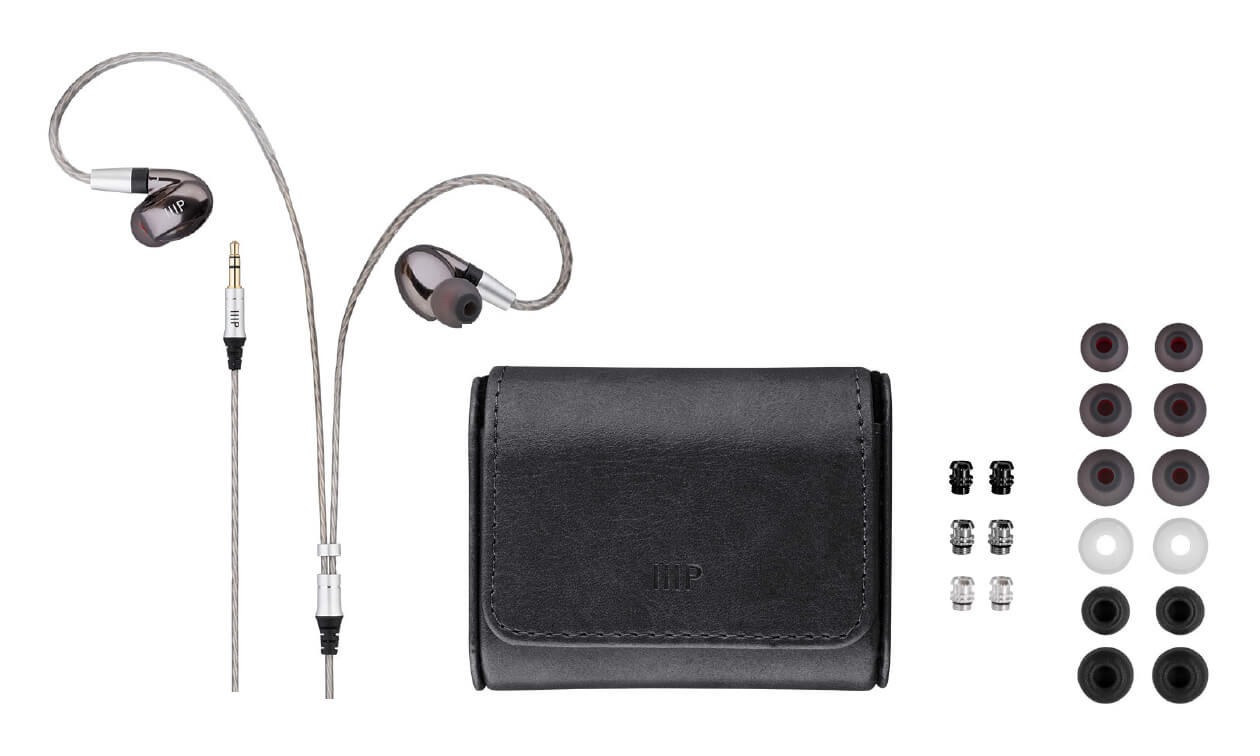 1x MP80 In-Ear Earphones
1x Leather Storage Pouch
3x Pairs Tuning Nozzles
1x Cord Clip
3x Sets of Silicone Earbuds (S/M/L)
Monoprice™ and all Monoprice logos are trademarks of Monoprice Inc.
Updated Jan 22, 2021
How long will it take for my order to arrive?
After the order has been placed, shipping takes about 3-4 business days.
How much do I have to pay for shipping?
Free shipping for orders from 30€.
What are the returns policy?
You can return your items to us within 14 days without giving a reason. We expect the items to be in their original condition upon return.
How does the return work?
If you do not like an article, you can return it to us within 14 days of delivery. Please contact us at eusupport@monoprice.com to receive a return label. Please print the return label, stick it on the carefully sealed package and hand it over to your local post office. Please keep the document with the tracking number carefully.