Select Mini V2 3D Printer with Heated Build Plate | with Wi-Fi, USB | incl. 1 Filament | for Beginners, Education, Home Office | Black | EU Plug
Select Mini V2 3D Printer with Heated Build Plate | with Wi-Fi, USB | incl. 1 Filament | for Beginners, Education, Home Office | Black | EU Plug


The World's #1 Selling 3D Printer*
Too often, getting a low-cost 3D printer means getting a box of ill-fitted parts with poorly written and incomplete documentation. You end up spending hours on the internet, searching forums and asking for help to get the printer assembled and operating properly.
That isn't how Monoprice operates and this 3D printer is a perfect example! This printer not only comes fully assembled, it has already been calibrated at the factory. All you have to do is perform a quick check to verify that the print bed is still leveled, in case it shifted during shipping, then load the included MicroSD™ card, load some filament, and start printing the preloaded model. Nowhere else will you find a 3D printer ready to print out of the box at such a low price!
*Q1'17 according to CONTEXT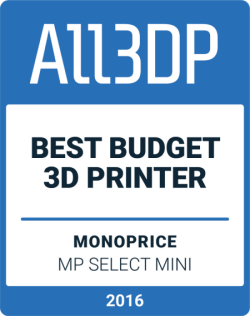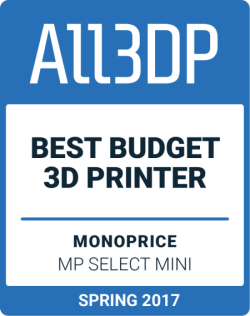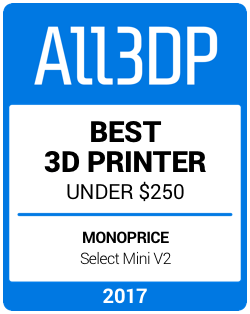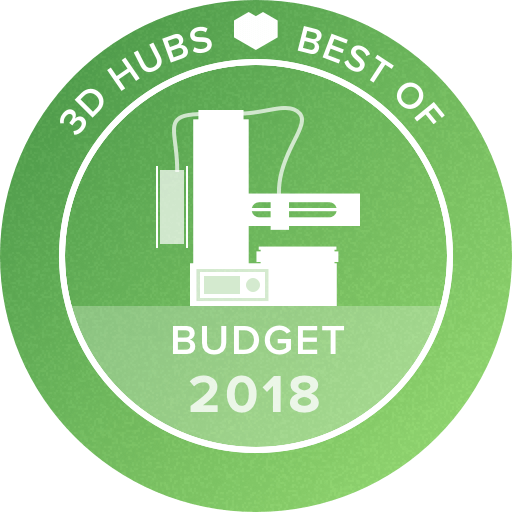 Affordable 3D printing for everyone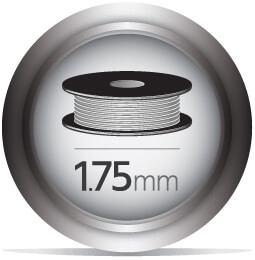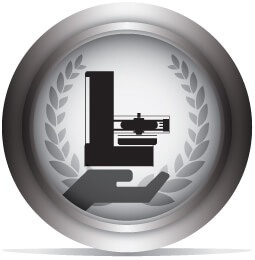 Open Source: The heated build plate and wide range of extruder temperatures allow this printer to work with any type of filament from any manufacturer. Additionally, the ability to use free, open-source software allows you to tailor your 3D printing experience to your personal tastes.
Best in Class: An improved version of the best selling and best community rated 3D printer in the world, it is also the best community rated 3D. It features an all metal nozzle, insulated heated built plate, upgraded cooling, 3.7" IPS color screen, and wireless, Wi‑Fi® connectivity.
Ready to Print: Unlike most other low-cost 3D printers, this printer ships fully assembled and has already been calibrated at the factory. We even include sample PLA filament and a microSD™ card with preinstalled models, so you can start printing right out of the box!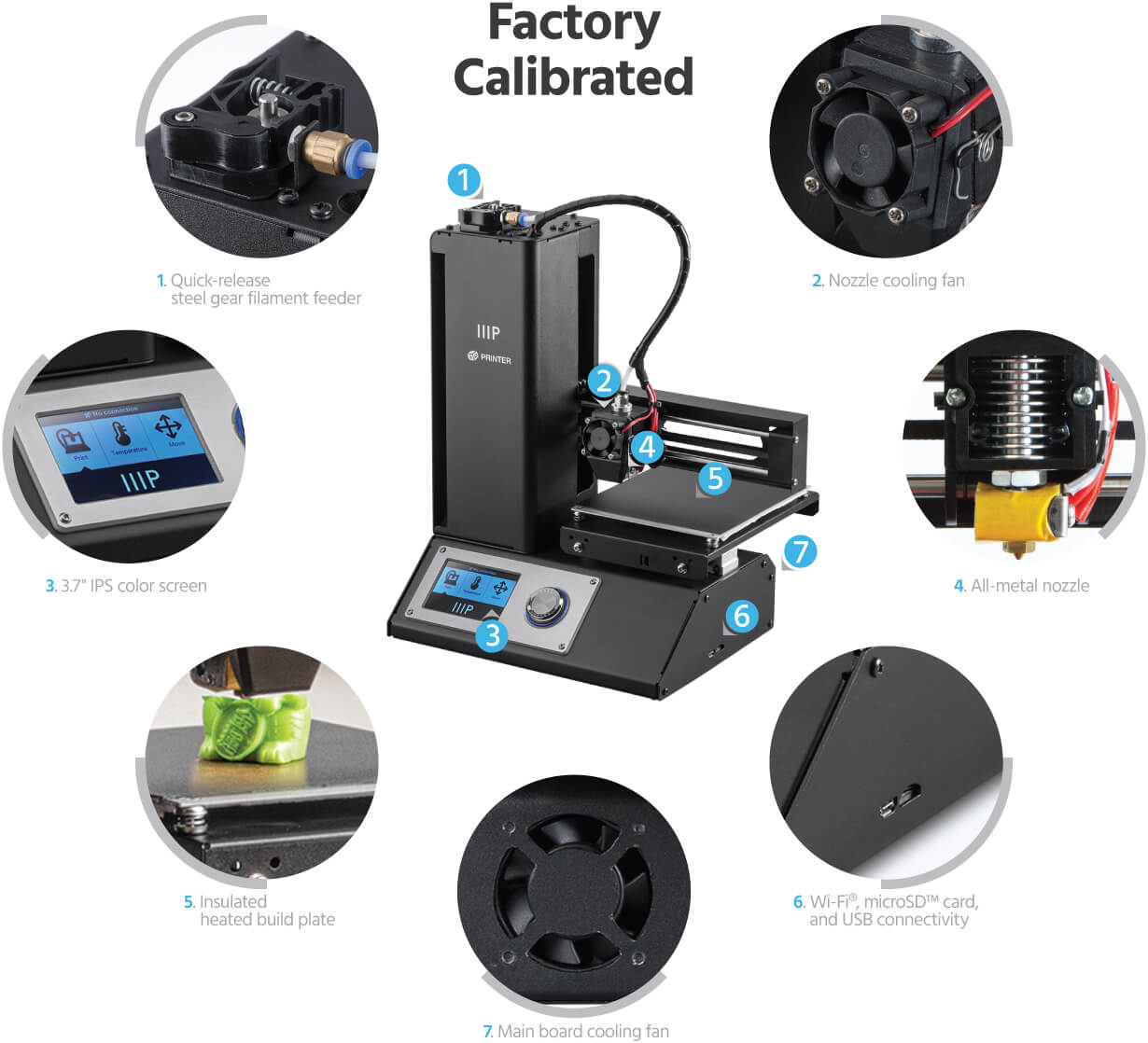 Features
---
Fully assembled and factory calibrated so you can start printing right away
Insulated and heated built plate with pre-installed build mat
Nozzle cooling fan and main board cooling fan
Includes accessory kit
All-metal nozzle
Wi‑Fi®, microSD™ card, and USB connectivity
3.7" IPS color screen
Windows® and Mac® compatible
Compatible with Cura, Repetier, and other software
What's in the box
---
1x MP Select Mini 3D printer
1x Filament holder
1x AC power adapter
1x AC power cord
1x Micro USB cable
1x MicroSD™ card
1x Plastic bed scraper
1x Bed leveling hex wrench
1x Sample PLA filament
Support Files:
Refer to the following link for detailed firmware update instructions:
https://mpselectmini.com/firmware/motion_controller
SD™ and microSD™ are trademarks or registered trademarks of SD-3C, LLC in the United States, other countries, or both.
Wi‑Fi® is a registered trademark of Wi‑Fi Alliance.
Microsoft® and Windows® are registered trademarks of Microsoft Corporation in the United States and/or other countries.
Apple®, Mac®, and OS X® are trademarks of Apple Inc., registered in the U.S. and other countries.
How long will it take for my order to arrive?
After the order has been placed, shipping takes about 3-4 business days.
How much do I have to pay for shipping?
The shipping is free for all orders in the EU. For deliveries to countries outside of the EU shipping costs may apply.
What are the returns policy?
You can return your items to us within 14 days without giving a reason. We expect the items to be in their original condition upon return.
How does the return work?
If you do not like an article, you can return it to us within 14 days of delivery. Please contact us at eusupport@monoprice.com to receive a return label. Please print the return label, stick it on the carefully sealed package and hand it over to your local post office. Please keep the document with the tracking number carefully.