Monoprice Select Series DisplayPort 1.4 Cable, Black
Monoprice Select Series DisplayPort 1.4 Cable, Black

Monoprice™ Select Series DisplayPort® 1.4 Cables are compatible with the newest DisplayPort 1.4 specification. With DisplayPort 1.4, you can connect your Displayport equipped ultra-high performance Gaming PC or workstation to a High Resolution Monitor. This cable features support for High Bit Rate 3 (HBR3), Display Stream Compression 1.2 (DSC), Forward Error Correction, and up to 32 Inline Audio Channels. It is fully compatible with older DisplayPort standards and include the standard DisplayPort connector locks, which helps prevent unwanted disconnects and provides long lasting connectivity.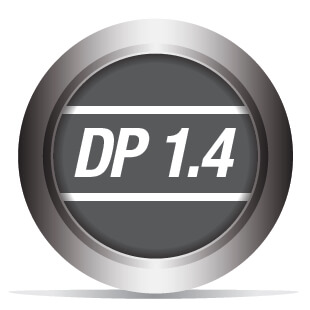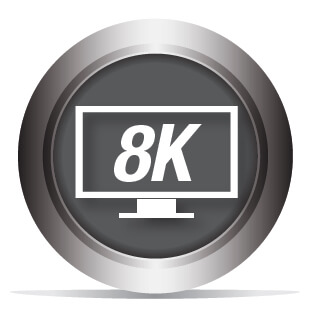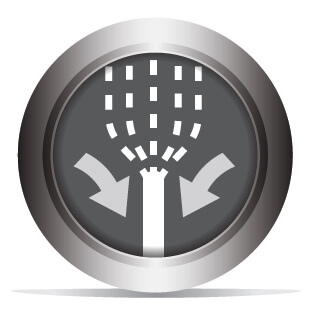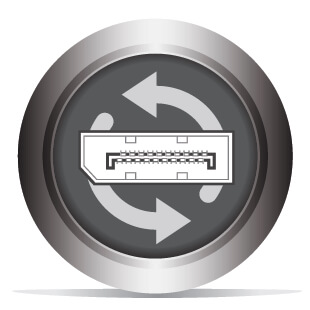 DisplayPort® 1.4 Compliant
Display Stream Compression Support
DisplayPort 1.4 Compliant: These cables are fully compliant with the DisplayPort® 1.4 specification, which adds support for Display Stream Compression 1.2 (DSC), Forward Error Correction, and HDR10 extension. Supporting data bandwidth up to 32.4Gbps, this cable transmits uncompressed audio and deep color depth twice as fast as the previous specification.
8K Capable: DisplayPort 1.4 can support resolutions up to 8K@60Hz UHD (7680 x 4320) with 30 bits/pixel RGB color and HDR. It also supports 4K@120Hz with 30 bits/pixel RGB color and HDR.
Display Stream Compression Support: Display Stream Compression is a "visually lossless" encoding technique, which delivers up to 3:1 compression. Using DSC with HBR3 transmission rates, DisplayPort 1.4 can support virtually unheard of resolutions of 8K@60Hz UHD (7680 x 4320) with 30 bits/pixel RGB color and HDR.
Backwards Compatible: Using the same connector allows this cable to be compatible with previous DisplayPort versions, so there is no need to purchase special cables for legacy DisplayPort devices.
---
Next Generation Technology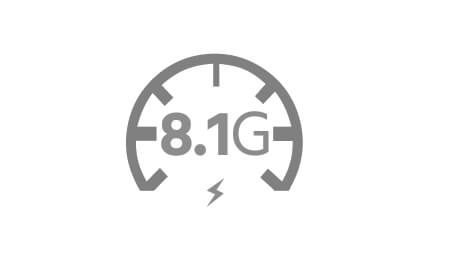 These cables can deliver up to 8.1Gbps of data to each of the four lanes.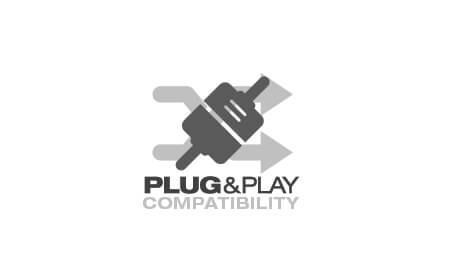 All DisplayPort cables are compatible with all DisplayPort devices, regardless of the version of each device or the cable certification level.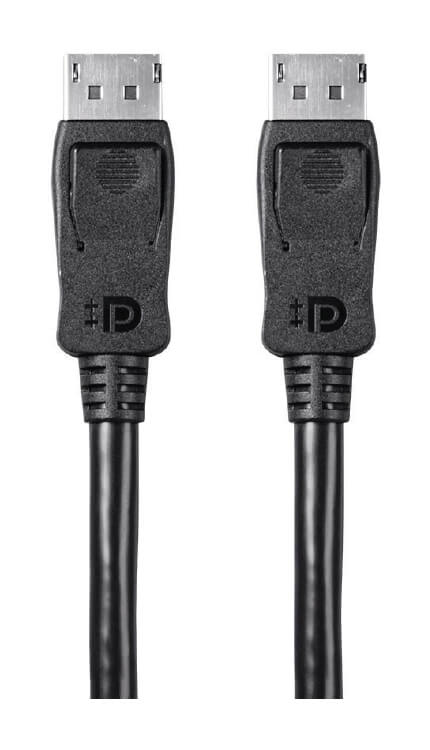 Colors:
Black and White
Lengths:
1.5, 3, and 6 feet
Features
Fully compatible with the new DisplayPort® 1.4 specifications
Supports High Bit Rate 3 (HBR3)
Delivers up to 32.4 Gbps data bandwidth
Supports Display Stream Compression 1.2 (DSC) visually lossless compression
HDR metadata transport, inherent in the DisplayPort standard, provides support that is useful for DisplayPort to HDMI® 2.0a protocol conversion and provides a flexible metadata packet transport for future dynamic HDR standards
DisplayPort 1.4 supports up to 32 audio channels, 1536kHz sampling rate, and support for all known audio formats
Backwards compatible with all previous DisplayPort standards
Supports video resolutions up to 8K@60 Hz, including 4K@120Hz or two 4K@60Hz video streams
---
Applications

---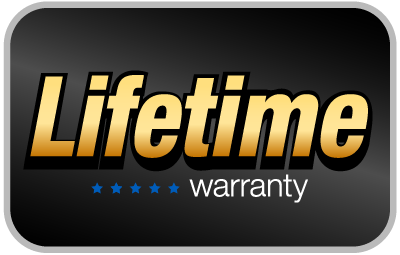 Buy with Confidence
With Monoprice's Lifetime Warranty, you can rest assured we stand behind our products and our customers. Additionally, we offer a 30-day money back guarantee as well! If the product you purchase does not satisfy your needs, send it back for a full refund.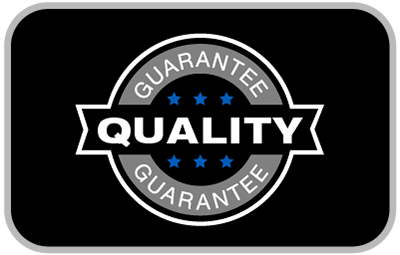 Quality at a Fair Price
Monoprice's rugged design and rigid quality control standards deliver high quality products at fair prices.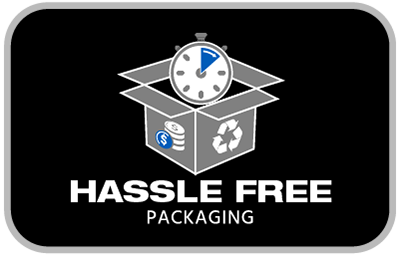 Hassle Free Packaging
Monoprice exists to bring simplicity, fairness, and confidence to technology choices. This product features recyclable packaging that is simple to open, cost effective, with minimal waste, and fully protective as it travels to you.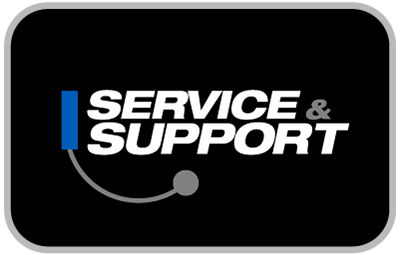 Service & Support
You're never on your own with Monoprice products! We have a full team of friendly and knowledgeable technicians available to answer your questions, both before and after the sale. Contact our technical support team for questions about our products, troubleshooting, or even suggestions for products to fit your particular needs. Not to be outdone, our friendly and helpful customer service team is here to make your ordering, delivery, and any possible returns a quick and painless operation, from start to finish!
---
Monoprice™ and all Monoprice logos are trademarks of Monoprice Inc.
VESA®, DisplayPort®, and the DisplayPort® logo are registered trademarks of the Video Electronics Standards Association.
HDMI®, the HDMI Logo, and High-Definition Multimedia Interface are trademarks or registered trademarks of HDMI Licensing LLC in the United States and other countries.
How long will it take for my order to arrive?
After the order has been placed, shipping takes about 3-4 business days.
How much do I have to pay for shipping?
Free shipping for orders from 30€.
What are the returns policy?
You can return your items to us within 14 days without giving a reason. We expect the items to be in their original condition upon return.
How does the return work?
If you do not like an article, you can return it to us within 14 days of delivery. Please contact us at eusupport@monoprice.com to receive a return label. Please print the return label, stick it on the carefully sealed package and hand it over to your local post office. Please keep the document with the tracking number carefully.