EV - Monoprice SlimRun AV DisplayPort Cable, 32.4Gbps, 8K@30Hz, 5K@60Hz, 4K@120Hz, Fiber Optic, AOC, 20ft
EV - Monoprice SlimRun AV DisplayPort Cable, 32.4Gbps, 8K@30Hz, 5K@60Hz, 4K@120Hz, Fiber Optic, AOC, 20ft

The SlimRun™ AV DisplayPort® Cable is an ideal cable for connecting a high-resolution DisplayPort source to a high-resolution display. It fully supports the DisplayPort 1.3 specification, which provides for up to 32.4 Gbps bandwidth, as well as some of the features from the DisplayPort 1.4 specification, such as High Dynamic Range (HDR) video. It supports video resolutions up to 4K@120Hz, 5K@60Hz, and 8K@30Hz with 24-bit RGB color. It is backwards compatible with all previous DisplayPort versions and requires no external power source.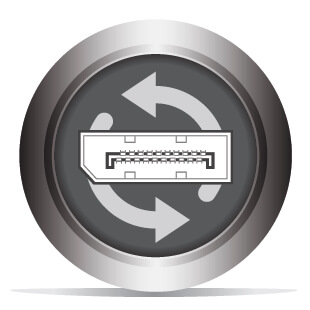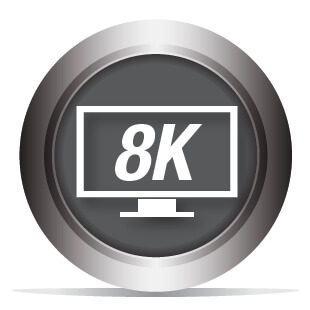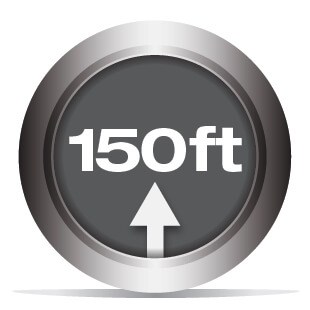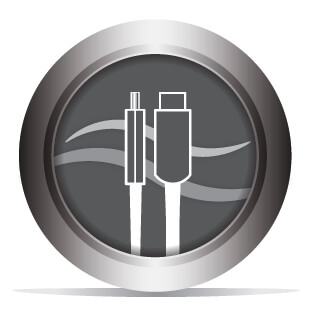 DisplayPort 1.3 Compliant
DisplayPort 1.3 Compliant: This cable is compliant with the DisplayPort® 1.3 specification, which provides for up to 32.4 Gbps bandwidth. It is backwards compatible with all previous DisplayPort versions.
8K Capable: This cable supports video resolutions up to 8K@30Hz, including 5K@60Hz and 4K@120Hz with 24-bit RGB color.
Transmits up to 150ft: SlimRun™ AV DisplayPort® Cables can perfectly transmit 8K@30Hz video to distances up to 150 feet using optical fiber to replace copper conductors as the high-speed signal transmission medium, without the need for extenders or external power.
Thinner and Softer: SlimRun™ DisplayPort® Cable is thinner and softer than traditional glass fiber optic cables. Flexible polymer optical cable has a tighter bend radius and is much more resilient to damage and abuse than traditional fiber optic cables made of glass.
---
Next Generation Technology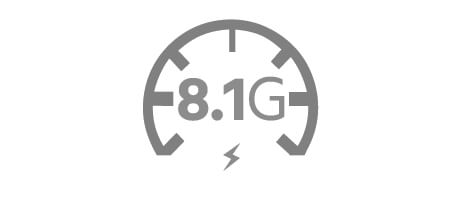 These cables can deliver up to 8.1Gbps of data to each of the three lanes.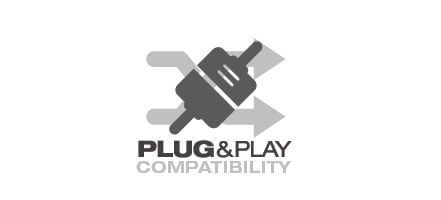 While other solutions require multiple sets of wires, cables, transmitters, receivers, and screws to mount boxes, SlimRun™ AV DisplayPort® combines the benefits of traditional extension solutions in a single, fiber optic cable.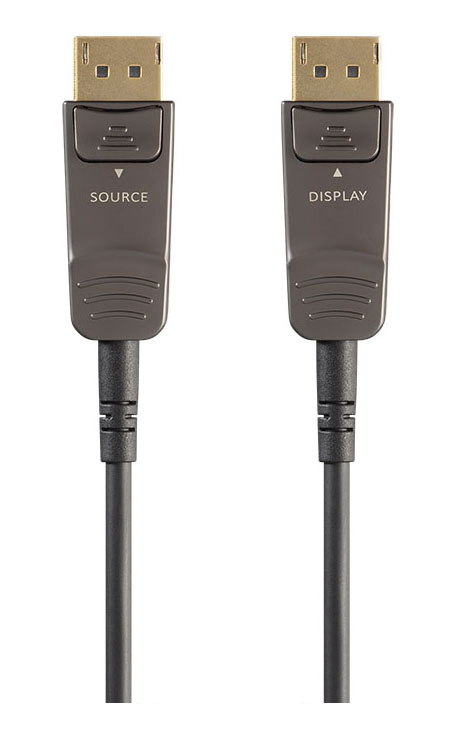 Lengths:
20, 30, 40, 50, 75, 100, and 150 feet
Features
Supports both Single Stream Transport (SST) and Multi-Stream Transport (MST) modes
Compatible with AMD® FreeSync™ 2.0 technology
Supports Dolby Vision™ video technology
Supports High Dynamic Range (HDR) video
Active cable is compatible with passive video adapters
Compliant with the HDMI® 2.0 and DVI™ specifications
Supports video resolutions up to 8K@30Hz, including 5K@60Hz and 4K@120Hz
Supports DisplayPort Dual-Mode (DP++)
---
Applications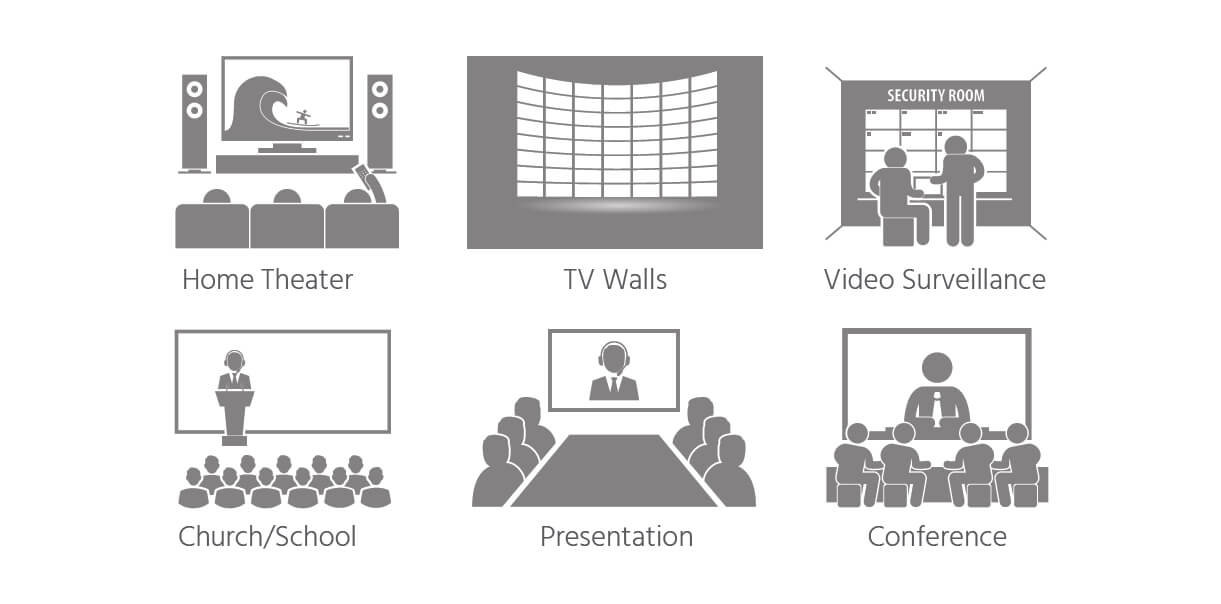 ---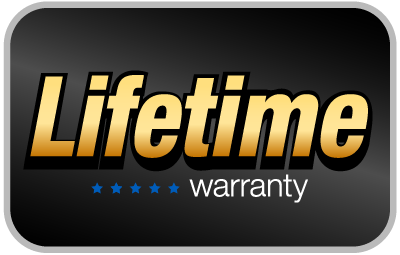 Buy with Confidence
With Monoprice's Lifetime Warranty, you can rest assured we stand behind our products and our customers. Additionally, we offer a 30-day money back guarantee as well! If the product you purchase does not satisfy your needs, send it back for a full refund.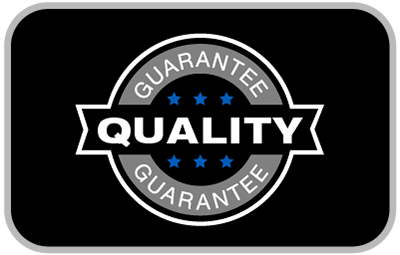 Quality at a Fair Price
Monoprice's rugged design and rigid quality control standards deliver high quality products at fair prices.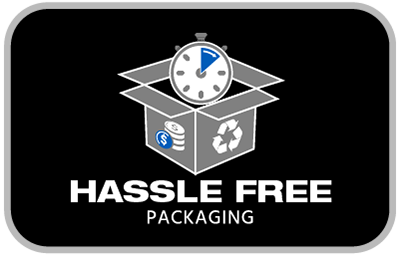 Hassle Free Packaging
Monoprice™ exists to bring simplicity, fairness, and confidence to technology choices. This product features recyclable packaging that is simple to open, cost effective, with minimal waste, and fully protective as it travels to you.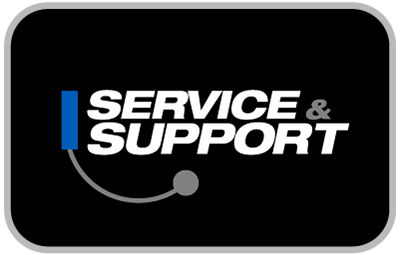 Service & Support
You're never on your own with Monoprice products! We have a full team of friendly and knowledgeable technicians available to answer your questions, both before and after the sale. Contact our technical support team for questions about our products, troubleshooting, or even suggestions for products to fit your particular needs. Not to be outdone, our friendly and helpful customer service team is here to make your ordering, delivery, and any possible returns a quick and painless operation, from start to finish!
---
Monoprice™, SlimRun™, and all Monoprice logos are trademarks of Monoprice Inc.
VESA®, DisplayPort®, and the DisplayPort® logo are registered trademarks of the Video Electronics Standards Association.
AMD® and AMD FreeSync™ are trademarks of Advanced Micro Devices, Inc.
Dolby®, Dolby Vision™, and the double-D symbol are trademarks of Dolby Laboratories.
HDMI®, the HDMI Logo, and High-Definition Multimedia Interface are trademarks or registered trademarks of HDMI Licensing LLC in the United States and other countries.
DVI™ is a trademark of the Digital Display Working Group.
How long will it take for my order to arrive?
After the order has been placed, shipping takes about 3-4 business days.
How much do I have to pay for shipping?
Free shipping for orders from €20.
What are the returns policy?
You can return your items to us within 14 days without giving a reason. We expect the items to be in their original condition upon return.
How does the return work?
If you do not like an article, you can return it to us within 14 days of delivery. Please contact us at eusupport@monoprice.com to receive a return label. Please print the return label, stick it on the carefully sealed package and hand it over to your local post office. Please keep the document with the tracking number carefully.