Cat6A Ethernet Patch Cable | Snagless RJ45 | UTP | Pure Bare Copper Wire | 10G | 30AWG | 5-Pack | SlimRun Series
Cat6A Ethernet Patch Cable | Snagless RJ45 | UTP | Pure Bare Copper Wire | 10G | 30AWG | 5-Pack | SlimRun Series
Product SKU:

115146

Category:

Cables Networking Cables
At half the size of standard Cat6A patch cables (0.149" v 0.29"), SlimRun Cat6A helps reduce congestion in high-density environments, such as data centers and telecommunications rooms
With SlimRun Cat6A, you can fit more cables in the same space, saving you the time and cost of expanding or replacing cable pathways
0.118-inch diameter, 30AWG flexible cable and snagless narrow boot design
5-Pack

Monoprice's SlimRun™ Cat6A is a small cable with big performance. With a cable diameter of almost half a standard Cat6A cable, SlimRun Cat6A is easier to route and saves valuable space in high density environments, such as data centers and telecommunications rooms. With SlimRun Cat6A, you can fit more cables in the same space, saving you the time and cost of expanding or replacing cable pathways.
Features:
0.118-inch (0.3 cm) diameter
30AWG flexible cable
snagless narrow boot design
5-Pack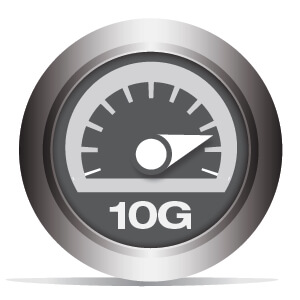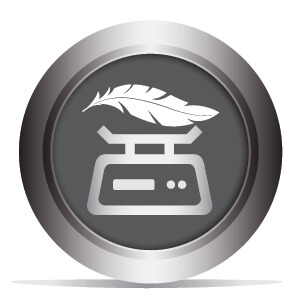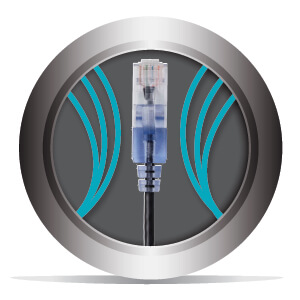 Snagless and Narrow Boot Design
High Performance:  This cable is perfect for 10-Gigabit Ethernet and is backwards compatible with any existing Fast Ethernet and Gigabit Ethernet.
Thinner and Lighter: SlimRun Cat6A is much lighter than standard 23AWG Cat6A cables and is easier to route and install. The smaller cable saves space and improves airflow in high density environments, like server rooms.
Snagless and Narrow Boot Design: The narrow boot and snagless design make this cable the perfect choice for high-density environments, like data centers or a telecommunications room.
---
Reduces Congestion in High Density Spaces
Designed for high-density environments where space is a premium, SlimRun's ultra-slim cable and narrow boot design reduces congestion and simplifies moves, additions, and changes. This means that, along with saving space, you also save time and money!
Available in single color and multicolor 5 and 10 pack bundles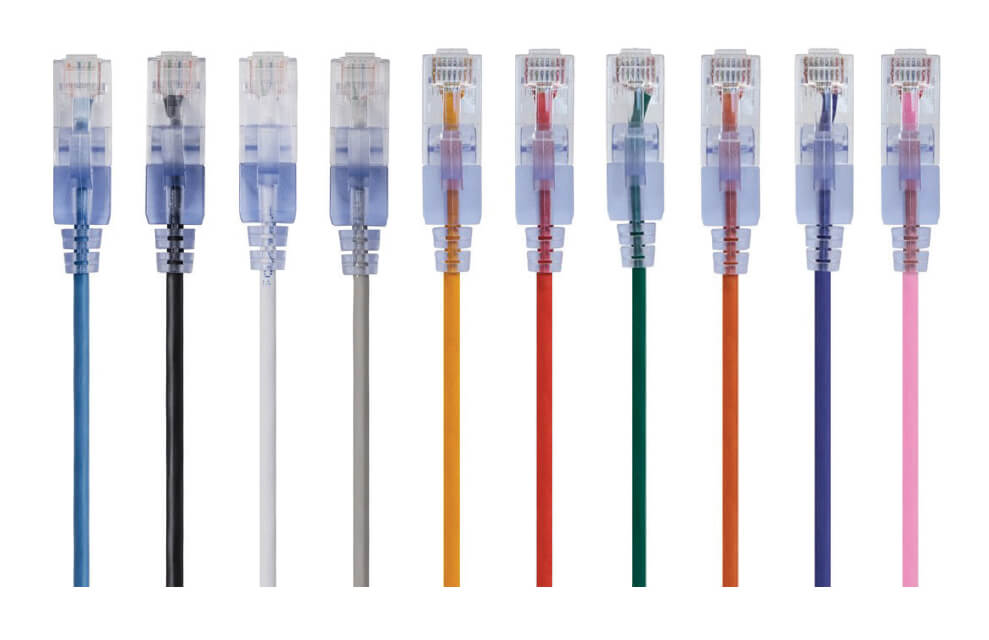 How long will it take for my order to arrive?
After the order has been placed, shipping takes about 5-7 business days. Our warehouse is located in the Netherlands.
How much do I have to pay for shipping?
The shipping is free for all orders in the EU. For deliveries to countries outside of the EU shipping costs may apply.
What are the returns policy?
You can return your items to us for free within 14 days without giving a reason. We expect the items to be in their original condition upon return.
How does the return work?
If you do not like an article, you can return it to us within 14 days of delivery. Please contact us at eusupport@monoprice.com to receive a free return label. Please print the return label, stick it on the carefully sealed package and hand it over to your local post office. Please keep the document with the tracking number carefully.