Stable Series Full-Motion Articulating TV Wall Mount Bracket for TVs 152cm to 254cm Max Weight 79 kg Extends from 7cm to 62cm VESA Up to 900x600 Concrete & Brick UL Certified by Monoprice
Stable Series Full-Motion Articulating TV Wall Mount Bracket for TVs 152cm to 254cm Max Weight 79 kg Extends from 7cm to 62cm VESA Up to 900x600 Concrete & Brick UL Certified by Monoprice

Fits VESA® patterns from 200 x 200 to 900 x 600
Designed for 60" ~ 100" displays
Supports up to 176 lbs.
Swivels +45° ~ -45°
Tilts from +5° ~ -15°
Rotates +3° ~ -3°
Extends from 2.8" to 24.6" out from the wall
Mounts to any type of wall (brick, concrete, wood stud, etc.)
Steel construction
Mounting hardware is included
UL certified
RoHS compliant

Monoprice wall mounts are constructed of high quality cold-formed steel for the ultimate in safety and reliability. Each wall mount has been strength tested to ensure it is safe for both your equipment and your family.
Full motion wall mounts offer the ultimate in comfort and flexibility. You can adjust your television for the most comfortable viewing angle no matter where you choose to sit.
Capable of mounting any television with a VESA mounting pattern between 200x200 and 900x600 to any type of wall, this mount is ideal for displays ranging from 60" to 100", weighing up to 176 lbs.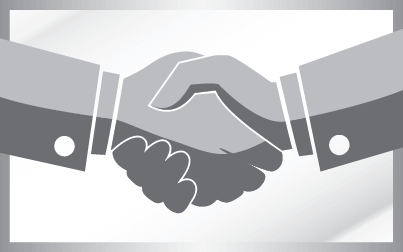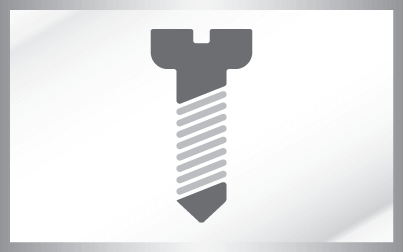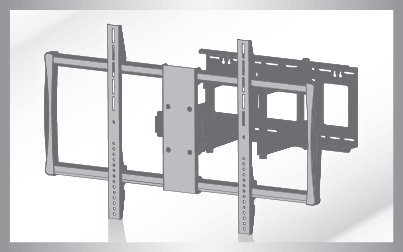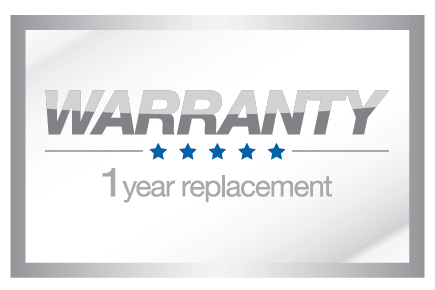 SAFETY YOU CAN TRUST
On average, Monoprice sells a new wall mount every minute of every day! Each wall mount has been strength tested to ensure it is safe for both your equipment and your family.
WHAT'S INCLUDED
With a Monoprice wall mount you don't need to make a trip to the hardware store because each mount includes all the hardware needed to secure it to your wall.
COMPATIBILITY
Monoprice wall mounts are fully VESA compliant, making them compatible with any modern flatscreen television. You can trust that your television will be properly supported when you use a Monoprice wall mount.
WARRANTY
Monoprice not only stands behind every wall mount we sell with a 1 year replacement warranty, we offer a 30-day money back guarantee as well! If the product your purchase does not satisfy your needs, send it back for a full refund.
How long will it take for my order to arrive?
After the order has been placed, shipping takes about 3-4 business days.
How much do I have to pay for shipping?
Free shipping for orders from 30€.
What are the returns policy?
You can return your items to us within 14 days without giving a reason. We expect the items to be in their original condition upon return.
How does the return work?
If you do not like an article, you can return it to us within 14 days of delivery. Please contact us at eusupport@monoprice.com to receive a return label. Please print the return label, stick it on the carefully sealed package and hand it over to your local post office. Please keep the document with the tracking number carefully.